The "Hidden" Reason for Claim Denials
By Nancy Clark
June 9, 2015
Comments Off

on The "Hidden" Reason for Claim Denials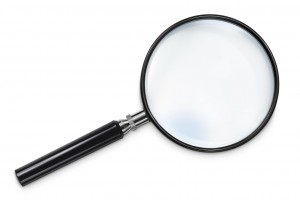 By Nancy Clark, CPC, CPC-H, CPB, CPMA, CPC-I
Almost every medical coder has seen denied claims. Becoming familiar with the reasons for these denials will increase the ability to prevent them, in the future.
Sometimes, it is difficult to identify the specific reason for the denial based on the explanation of benefits (EOB) alone. We will examine a common reason for denials that is particularly difficult to identify.
Today's medical practice environment includes electronic health records (EHRs), many with CPT® and ICD-9-CM codes loaded by the vendor. As code sets change yearly, it is possible that the data integrity of the codes may not conform to current guidelines. In the case of an invalid CPT® procedure code, there are many instances when recently deleted codes are inadvertently submitted to payers. When these claims deny as an "invalid code," it is fairly easy to identify that the code has been deleted. A corrected claim may often be submitted with the current year's code.
A similar issue occurs frequently with ICD-9-CM diagnosis codes. Often, some of the diagnosis codes in the billing software are "truncated." A truncated code is less than the complete four or five digits required in that particular code. As the Official ICD-9-CM Guidelines for Coding and Reporting explain, "A code is invalid if it has not been coded to the full number of digits required for that code."
In many practices, the provider enters the ICD-9-CM code. In previous years, the code may have been circled on an encounter form, but now it is more likely that the code is entered via a drop down menu within the software. This direct entry into the system may provide clinicians with a false sense of comfort. Incorrect codes can easily be submitted on claims.
Later, the billing department receives the denial. The claim is denied for an "invalid code." The coder verifies that the CPT® code on the EOB is valid. He or she may even call the insurance company to dispute the claim, possibly resulting in reprocessing by the representative. Even a thorough scrubbing of most EOB's will not reveal the ICD-9-CM codes submitted with the claim; usually, only the CPT® codes and the modifiers are present. To identify this error, every diagnosis code on the claim must be reviewed for accuracy.
How can you prevent these denials? Review the list of diagnosis codes in the practice's software.  Compare these codes to the ICD-9-CM code book. If any truncated codes exist, ask the software vendor to either delete these codes, or "flag" them as incorrect.
Next, educate the provider on correct ICD-9-CM coding. Explain that truncated codes are not valid, but may exist in software. Even as we begin coding in ICD-10-CM, truncated codes will still exist. Be aware of this potential issue, and prevent the codes from being utilized in your practice.
Latest posts by Nancy Clark
(see all)