ICD-10: Dual Coding
In CMS
June 10, 2015
Comments Off

on ICD-10: Dual Coding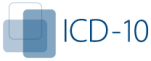 Our members tell us that one of the best ways to prepare for the coming of ICD-10, after they have been trained on the code set, is dual coding. Each practice must see how to best work it into their current schedules, so as to not take a big productivity hit.
Some practices have decided to have different staff members each day perform dual coding. This allows all others to continue coding in ICD-9, so there is less disruption to the flow of claims.
Some have decided that once a week, all staff members will dual code for a day. This causes a little more of a disruption, but allows the coders to converse with one another and talk about what they are seeing.
Still others have decided to have the staff dual code for different hours of the day.
Whichever way the practice decides to go, the important thing is to ensure that the staff is comfortable with the new code set. Just like when the coders were new to the profession, the only way to get better is to practice.
Latest posts by Rhonda Buckholtz
(see all)