Staying on Top of ICD-10
June 9, 2015
Comments Off

on Staying on Top of ICD-10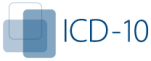 By Rhonda Buckholtz, CPC, CPMA, CPC-I, CENTC, CGSC, COBGC, CPEDC
There's so much legislation popping up regarding ICD-10 implementation, you may be left wondering, What should you do?
Many of us probably like the approach of sticking our heads in the sand and hoping it all goes away. But that these bills are popping up is a sure indication that ICD-10 is truly going to happen. These bills are not aimed at killing ICD-10, they only shed light on where we may be failing and where you should probably put some focus on action plans in your office.
For example, one bill calls for "lack of enforcement" or dual coding for providers during transition. Take a minute to think how that type of approach may effect your practice. At first thought, you probably raise your fist in a cheer, but when you analyze this you quickly begin to understand how this may financially hurt your practice, such as:
Some payers will allow

dual coding

and some won't. Can your staff handle the burden of submitting and tracking in two systems? Will they be able to consistently track days in A/R or follow up on claim submissions or resubmissions?

What happens if you submit ICD-9 to one plan only to find out they need ICD-10 because they are not dual capable? Will your PMS system allow you to easily swap out codes? How much staff time to resubmit and research?

If you submit in ICD-9 and others report patients treated in ICD-10, your conditions may not match up and could cause unnecessary record submission or denials and appeals.

With policy changes, patients may qualify quickly under an ICD-10 code where ICD-9 was more vague. This could cause you more staff time to again research  or submit more records.
Another bill calls out for more standardized testing. This is greatly needed (5010 taught us that). When you read this bill it's a good motivation tool for you to reach out to your payers, and test. If you are too late to test with them, engage in user groups and vendor data to make sure you are covered. If nothing else, be sure to learn from others who have tested.
As we get closer to implementation, more information like this is going to pop up as we jump to get ready. Be sure to stay on top of these and use them as action plans for your practice on areas you may have forgotten.
Latest posts by Rhonda Buckholtz
(see all)