OIG Reports on Adverse Event Study
By admin aapc
In CMS
January 5, 2009
Comments Off

on OIG Reports on Adverse Event Study
Fifteen percent of hospitalized Medicare beneficiaries in two selected counties experienced an adverse event during their hospital stays, the Office of the Inspector General (OIG) said in a Dec. 19, 2008 report.
Of the 278 Medicare beneficiaries in the OIG's random sample, 41 experienced an adverse event. Six of these 41 patients experienced multiple adverse events, for a total of 51 adverse events.
According to the OIG report, "An adverse event describes harm to a patient as a result of medical care, such as infection associated with use of a catheter."
Only one of these reported adverse events resulted in higher Medicare reimbursement to the hospital.
The complete OIG report "Adverse Events in Hospitals: Case Study in Incidences Among Medicare Beneficiaries in Two Selected Counties" is available online.
Latest posts by admin aapc
(see all)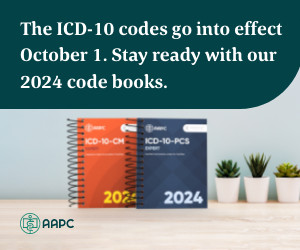 No Responses to "OIG Reports on Adverse Event Study"