Healthcare Compliance Step 1: Have a Plan
In Compliance
June 11, 2015
Comments Off

on Healthcare Compliance Step 1: Have a Plan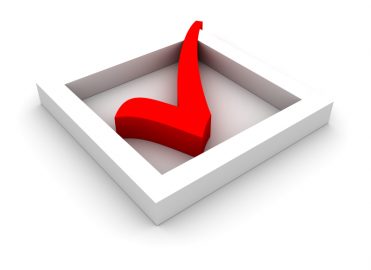 by John Verhovshek, MA, CPC
The first step to achieving healthcare compliance is: Have a plan. Policies, standards, and procedures prevent ambiguity and indecision, and demonstrate a good faith effort to achieve compliance. When robustly communicated and observed, standards and procedures establish tighter internal controls to counter potential risks. Even absent the formality of specific procedures, written policies that outline the goals of the practice's compliance program efforts are beneficial.
The Office of Inspector General's (OIG) Compliance Program for Individual and Small Group Physician Practices" (Federal Register, Vol. 65, No. 194) prescribes that healthcare organizations should enact, at minimum, standards and procedures to prevent erroneous or fraudulent conduct in the following areas:
Coding and billing
Reasonable and necessary services
Documentation
Improper inducements, kickbacks, and self-referrals
To accommodate regulatory or organizational changes, update your policies, standards, and procedures annually (or, more frequently when regulatory or staffing changes occur). Practices must also devise a means to manage revisions (and to archive out-of-date policies) to ensure the most recent guidelines are readily available.
Many healthcare organizations have policy binders gathering dust on a shelf. This is not just ineffective, but potentially harmful. Non-compliance with the mandates of a written plan on-hand could translate to greater exposure to fraud, waste, and abuse risks. Regardless of whether procedures are written down, there must be a system in place to remind you when actions are due, and a method for tracking those efforts.
Where formal policies, standards, and procedures are implemented, look beyond policy binders to software solutions that allow for easy communication and maintenance. Establish a central library of policies, standards, and procedures that allow you to create, update, share, approve, and archive these important documents. Link policies, standards, and procedures to laws and regulations and make them readily available and easily accessible to everyone in the organization. Enact a system of alerts to trigger reminders to update policies, standards, and procedures, when needed.
Latest posts by John Verhovshek
(see all)