ICD Diagnoses and Procedures are Changing. Not CPT or HCPCS
By Jeanne Yoder
August 20, 2015
Comments Off

on ICD Diagnoses and Procedures are Changing. Not CPT or HCPCS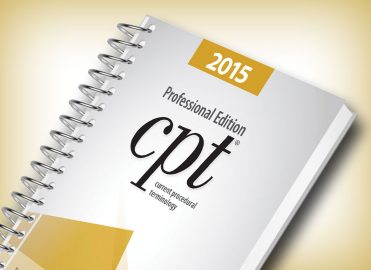 By Jeanne Yoder, RHIA, CPC, CPC-I, CCS-P
Professional Components of Procedures
What is changing with CPT on 1 Oct 2015?  Nothing.  Absolutely nothing.  Save for the annual updates, CPT and HCPCS  Level II  stay the same with the transition to ICD-10-CM and ICD-10-PCS.  Physician claims will still base all their services on the same E/M, CPT procedures and HCPCS, just like now.
Professional Operative Reports of Inpatient Surgeries
Do you need to significantly change your documentation for hospital coders to correctly code the new inpatient hospital procedures?  Not usually.  Make sure you document any devices intentionally left behind, and the approach.  If you use any endoscopic equipment, be sure to document that too.
Professional Diagnoses
Physicians, in general, will not see much change with their practice coding.  95% of the ICD-9-CM diagnoses have one-to-one matches in terminology, or something so close you don't need insight to select the correct ICD-10-CM.  If you can correctly code diagnoses in ICD-9-CM, you can correctly code diagnoses in ICD-10-CM.  If you don't know how to code, give a list of your top 100 most commonly used diagnoses to any coder, and within two hours, he will be able to give you a great cheat sheet.  Some diagnoses in the genitourinary or neoplastic are based on the patient's gender, which I certainly hope is somewhere in the provider's note.  For instance, male breast cancer is a different code from female breast cancer.  Weeks gestation will be needed on all pregnancy claims – and if you have weeks gestation, you have the trimester.  Orthopedics, Physical Therapy and Occupational Therapy – I'll need to work with you off-line.  Getting the initial fracture code might be a bit more work – but all your follow-up will be a piece of cake.
Will you need to increase specificity in the ICD-10-CM diagnosis coding to get paid for office visits?  Highly unlikely. If a child has otitis media, do insurance companies reject your claims unless you specify  acute, chronic, exudative, nonsuppurative, serous, or mucoid?  Why would someone think that insurance companies will now insist on knowing if the otitis is right, left or bilateral?  "Not otherwise specified" (NOS) is alive and well in professional claims and rumors of its demise are exaggerated.  NOS will work just fine for professional encounters on and after 1 Oct 2015.
Institutional Components of Procedures
The procedures that are changing are the INPATIENT HOSPITAL procedures.  Most inpatient coders have stepped up to the plate and are ready.  For everyone else who is still putting off learning, just go out to http://www.cms.gov/Medicare/Coding/ICD10/2015-ICD-10-PCS-and-GEMs.html.  Download the "2015 Official ICD-10-PCS Coding Guidelines," the "2015 Code Tables and Index" and the "2015 ICD-10-PCS Reference Manual." Print out the 136 pages of the reference manual and work through it.  EASY.  I taught myself ICD-10-PCS with the FREE downloads.  I also downloaded the GEMS, just to use to check my coding.  If you know the ICD-9-CM procedure, you can use it to check the GEMS mapping to ICD-10-PCS to see if you have the correct answer.  In many cases, the GEMS will give you many answers, but you'll figure it out.  Coders are smart or they would not be coders.
BOTTOM LINE:  I teach classes, and the most difficult thing about them is having the coders overcome their fear of the change.  ICD-10-PCS is just doing "build-a-bear" with terminology.  Section – body system – procedure – specific body location – approach – device left in – qualifier.  Read through the "Reference Manual"- you'll love it.

Latest posts by Jeanne Yoder
(see all)