Auditors – Don't Stop with Validation of Code Selection
In Audit
June 30, 2015
Comments Off

on Auditors – Don't Stop with Validation of Code Selection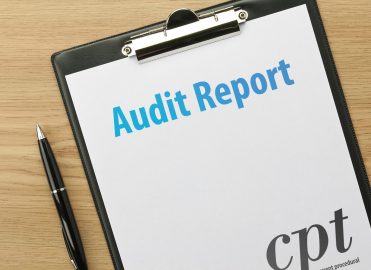 By Charla Prillaman, CPCO, CPC, CPC-I, CCC, CEMC, CPMA
All pro-active medical practices perform coding/billing audits; some by practice staff and others by an outside vendor. These audits are usually designed to identify and, if necessary, remediate any gaps between medical record documentation and CPT, HCPCS II, and ICD-9 codes used for claims submission.
Recent inquiries from Department of Medical Assistance (DMAS) to one of my Virginia clients demonstrates the need for increased awareness among those of us who provide audit services for professional fee claims related to other (non-code) important areas of medical record documentation. Do you routinely check for accuracy in dates of service, place of service, compliance with signature requirements, compliance with incident-to billing guidance, and other items impacting claims?
The records request letter included identity and dates of service of the specific patients included in the sample. In addition to the usual medical record information requested, DMAS also asked the practice:
For any electronic record documentation, please provide a brief explanation of the typical chart completion process for patient visits. Also, provide a copy of the signed physician's electronic password confidentiality agreement.
You may ask, why would Medicaid be interested in the work flow for completion of the medical record? The first thing that comes to my mind is to validate the name/credentials of the person completing each part of the encounter's documentation. We know that the history of present illness (HPI) component of an evaluation and management (E/M) visit may only be 'counted' when gathered and recorded by the billing provider while review of systems and/or past, family, social history components may be gathered and recorded by ancillary staff.
The second thing that comes to mind is to validate that authorship of information entered into the electronic record can be validated. In some views (for some systems) authorship is not readily viewed on the screen or print version submitted for review. Understanding a typical workflow will assist if this is the case.
An electronic password confidentiality agreement would serve to validate the billing provider's electronic signature and their affirmation of proper use and protection of passwords.
As auditors—in addition to the important business of identifying correct code use—we should also be validating authorship, proper electronic signature, and other "non-coding" elements of the medical record which might be required to support a valid claim. For those of us that support physician practices with audit services, we will be helping safeguard against unintentional gaps that could cause a valid claim to be viewed as not-supported.
 
Latest posts by Charla Prillaman
(see all)