Post-op Care Reporting Requires Attention to Detail
In AAPC News
June 16, 2015
Comments Off

on Post-op Care Reporting Requires Attention to Detail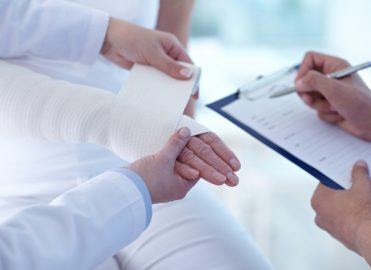 Q: A Medicare patient visits his primary care physician for dressing changes two weeks after a major surgery, which a surgeon performed. How would you code the PCP's services?
A: It depends.
If the physician has a transfer of care agreement with the surgeon, you would append modifier 55 Post-operative management only to the surgical code. Modifier 55 explains that a transfer of care occurred during the global period of a surgical procedure. If an official transfer does not exist, occasional post-op services performed by a physician (other than the surgeon) are reported using the appropriate evaluation and management code, without modifier 55.
All necessary services normally furnished by a surgeon before, during, and after a procedure within the global period are included in the global surgical package. When post-op care is transferred from the surgeon to another physician, payment for the global surgical package is split amongst the surgeon and physician. The Medicare payment is limited to the same total amount as would have been paid if one physician provided all of the care.
There are three types of global surgical packages:
Zero-day Post-operative Period – 000
10-day Post-operative Period – 010
90-day Post-operative Period – 090
The Medicare Physician Fee Schedule (MPFS) lookup tool provides information on each procedure code, including the global surgery indicator (e.g., 000, 010, 090).
In filing a claim to the Medicare administrative contractor, be sure to:
Report the date of surgery as the date of service for subsequent care;
Indicate the date that care was assumed and relinquished by the physician; and
Keep a copy of the written transfer agreement in the patient's medical record.
Source: MLN "Global Surgery Fact Sheet"
Latest posts by Renee Dustman
(see all)