It's Nice to be Nice
By Jaci Kipreos
June 30, 2015
Comments Off

on It's Nice to be Nice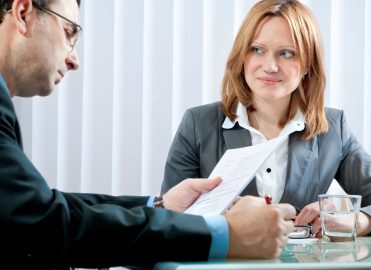 By Jaci Johnson-Kipreos, CPC, COC, CPMA, CPC-I, CEMC
It is nice to be nice. Even with audit findings.
Sometimes, at the completion of an audit, I look at the spreadsheet of findings and see that there are none. The provider did an excellent job and all codes were appropriately documented. Should the spreadsheet go out just like that…no comments? What would be a nice thing to say? Should every space for a comment have a comment? Does the provider think I did not work as hard because I have nothing to add? If I add comments, what would they be? Would it be appropriate to say, "Great job documenting the excision of that lesion," or "Excellent work remembering to document the size of the lesion?"
Do providers want compliments? I would think everyone wants to know when the job has been well done. Do we need to say " Great job consistently documenting at least four elements of the HPI for each of your level 4 and 5 new patient encounters." Does that sound odd? How about some special attention and thoughts at the diagnosis codes? We could certainly add the comment, "Nice linkage of diagnosis and CPT." Or maybe we could add , " Great job adding the specificity in the documentation and in the code selection to keep from using an unspecified code." What about modifiers? Why not add the comment , "Excellent documentation of surgery date to let it be known that the 24 modifier was needed." ? Does this sound crazy? Maybe not so crazy at all.
Now, if this is a provider that has been audited in the past and had some deficiencies in documentation and has shown improvement, of course a comment indicating improvement would be quite acceptable. I guess I still ponder if there needs to be a comment for every line item audited. Is it enough to show that the code billed is the same as the code selected based on the documentation found in the medical record? Would someone think I did not work as hard if I did not find something? Do we have to find areas of potential risk or variances in order to prove that I actually performed an audit? These are questions I ask myself with all audits. Information is valuable and we want to give good feedback not just feedback.
Sometimes the positive comments are just generalized in the audit summary report versus repeated for each line item. The spreadsheet may still look empty. However, the provider can still read the positive feedback in the report. I think being nice is important and should not be forgotten. Thoughtful comments and kudos are most definitely appreciated.
Latest posts by Jaci Kipreos
(see all)