CMS: How Does Your Contractor Rate?
By admin aapc
In CMS
January 5, 2009
Comments Off

on CMS: How Does Your Contractor Rate?
The Centers for Medicare & Medicaid Services (CMS) launched its fourth annual health care provider satisfaction survey. Approximately 30,000 providers nationwide were randomly selected to participate in the Medicare Contractor Provider Satisfaction Survey (MCPSS) where they'll reflect on their experiences with federal payers. Selected participants were to receive an invitation by the first of the year.

"I urge all 30,000 Medicare providers selected to participate in the survey to complete and return their surveys upon receipt," Acting CMS Administrator Kerry Weems said.
Medicare fee-for-service contractors process and pay more than $280 billion in Medicare claims each year. It's time to tell CMS how these contractors are doing.
Survey questions focus on seven business functions that occur between provider and contractor:
Provider inquiries
Provider outreach and education
Claims processing
Appeals
Provider enrollment
Medical review
Provider audit and reimbursement
Will provider inquiries be at the top of the list in importance again this year? Only time and a good response rate will tell.
Latest posts by admin aapc
(see all)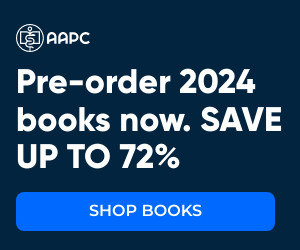 No Responses to "CMS: How Does Your Contractor Rate?"