Three Tips to Improve Your EHR Documentation
June 24, 2015
Comments Off

on Three Tips to Improve Your EHR Documentation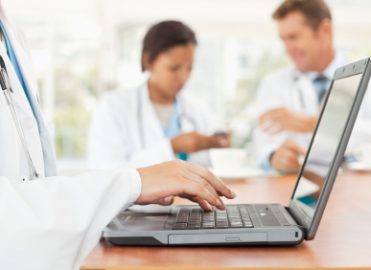 by Joyce Will, RHIT, CPC
Many electronic health record (EHR) systems allow providers to set up default or pre-populated templates. Others allow a provider to "reuse," or copy/paste, a previous note (a process known as "cloning"). One downside of such tools is the potential for outdated (or even incorrect) information to be carried over, thereby creating contradictions in the medical record as new information is added during a patient encounter.
The responsibility to make sure that documentation supports an associated claim lies with the provider of the service. Submitting a claim based on cloned documentation, especially if the documentation results in a higher-level service being billed, misrepresents the medical necessity of the service and may be pursued as fraudulent billing.
Here are three tips to improve your documentation in the electronic record.
Most commercial EHRs have the ability to copy/paste or re-use a previous note. Advocate for turning off the copy/paste functionality. If there is no carry forward of information in the EHR, the chance of contradictions or similar errors are greatly reduced.
If you use templates to document services, understand the risk of pre-populated data built in to those templates. A better option is to enter the data at each visit. Often, this can be accomplished with minimal typing by using a "point and click" functionality that adds text to a note. For example, to document a ROS, the provider clicks on individual built in phrases (e.g. denies chest pain or positive shortness of breath with exertion) and the information is added to the clinic note. A process such as this would be defensible against cloning because the provider must actively add the language, as appropriate, for each patient encounter.
If you cannot change a pre-populated template, know that all the language must be read and edited, whether by the deletion or the addition of information, to make it an accurate depiction of the patient's condition at the time of the service.
Latest posts by Guest Contributor
(see all)