New Adult Vaccine Guards Against Pertussis
By admin aapc
January 5, 2009
Comments Off

on New Adult Vaccine Guards Against Pertussis
It may be flu and cold season, but it's always a good time for providers to be on the lookout for pertussis (whooping cough). Symptoms mirror the common cold: runny nose, sneezing, mild fever, and coughing. The tip off is cough severity and duration.

Pertussis is a contagious respiratory tract infection. Left untreated, it can last more than 100 days and manifest into pneumonia. Although vaccination is recommended — (DTaP) at age 15-18 months and 4-6 years, (Tdap) at 11-12 years, and a (Td/Tdap) booster every 10 years for adults — pertussis continues to persist in the United States, with epidemic cycles every 3-4 years.
According to the Centers for Disease Control and Prevention's (CDC's) 2007 National Immunization Survey (NIS), an estimated 98 percent of adults 18-64 reported not receiving a whooping cough booster shot.
Regardless, the U.S. Food and Drug Administration (FDA) recently approved GlaxoSmitKine's BOOSTRIX (tetanus toxoid and acellular pertussis vaccine, adsorbed) for use in adults 19-64.
Latest posts by admin aapc
(see all)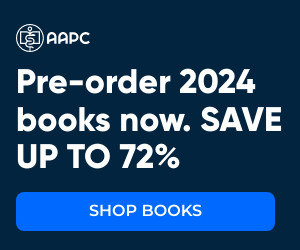 No Responses to "New Adult Vaccine Guards Against Pertussis"