AMA, CMS Work Together to Prepare for ICD-10
By Brad Ericson
In CMS
July 6, 2015
Comments Off

on AMA, CMS Work Together to Prepare for ICD-10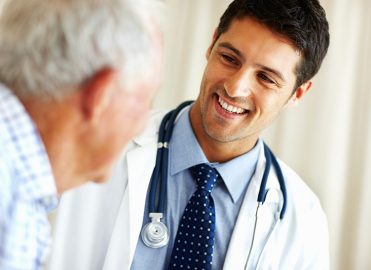 The American Medical Association (AMA) and the Centers for Medicare & Medicaid Services  (CMS) announced a joint effort to train providers for the October 1, 2015 implementation of ICD-10 via press release, July 6. At AMA's request, CMS will add more provider training, testing, and a designated ombudsman to triage and answer questions on submission of claims.
"Recognizing that health care providers need help with the transition, CMS and AMA are working to make sure physicians and other providers are ready ahead of the transition to ICD-10 that will happen on October 1. Reaching out to health care providers all across the country, CMS and AMA will in parallel be educating providers through webinars, on-site training, educational articles and national provider calls to help physicians and other health care providers learn about the updated codes and prepare for the transition," the release says.
AMA President Steven Stack said on the organization's Wired website that CMS agreed to make the following changes, to ease transition for its members:
Claim denials. For the first year ICD-10 is in place, Medicare claims will not be denied solely based on the specificity of the diagnosis codes, as long as they are from the appropriate family of ICD-10 codes. This means that Medicare will not deny payment for these unintentional errors as practices become accustomed to ICD-10 coding. In addition, Medicare claims will not be audited based on the specificity of the diagnosis codes, as long as they are from the appropriate family of codes. This transition period will give physicians and their practice teams time to get up to speed on the more complicated code set. Both Medicare Administrative Contractors and Recovery Audit Contractors will be required to follow this policy.
Quality-reporting penalties. Similar to claim denials, CMS will not subject physicians to penalties for the Physician Quality Reporting System, the value-based payment modifier, or meaningful use based on the specificity of diagnosis codes, as long as they use a code from the correct ICD-10 family of codes. In addition, penalties will not be applied if CMS experiences difficulties calculating quality scores for these programs as a result of ICD-10 implementation.
Payment disruptions. If Medicare contractors are unable to process claims as a result of problems with ICD-10, CMS will authorize advance payments to physicians.
Navigating transition problems. CMS has said it will establish a communication center to monitor issues and resolve them as quickly as possible. This will include an "ICD-10 ombudsman" devoted to triaging physician issues.
CMS Acting Administrator Andy Slavitt said, "With easy to use tools, a new ICD-10 Ombudsman, and added flexibility in our claims audit and quality reporting process, CMS is committed to working with the physician community to work through this transition." CMS' free help includes the "Road to 10" aimed specifically at smaller physician practices with primers for clinical documentation, clinical scenarios, and other specialty-specific resources to help with implementation. CMS has also released provider training videos that offer helpful ICD-10 implementation tips. CMS also detailed its operating plans for the ICD-10 implementation. Upcoming milestones include:
Setting up an ICD-10 communications and coordination center, learning from best practices of other large technology implementations that will be in place to identify and resolve issues arising from the ICD-10 transition.
Sending a letter in July to all Medicare fee-for-service providers encouraging ICD-10 readiness and notifying them of these flexibilities.
Completing the final window of Medicare end-to-end testing for providers this July.
Offering ongoing Medicare acknowledgement testing for providers through September 30th.
Providing additional in-person training through the "Road to 10" for small physician practices.
Hosting an MLN Connects National Provider Call on August 27th.
Latest posts by Brad Ericson
(see all)
No Responses to "AMA, CMS Work Together to Prepare for ICD-10"