I&D vs. Excision
In Coding
July 29, 2015
Comments Off

on I&D vs. Excision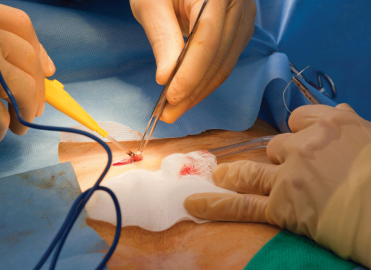 By Brenda Edwards, CPC,CPB, CPMA, CPC-I, CEMC, CRC
To code an excision, or an incision and drainage (I&D)? That seems to be an age-old question.
Examination of the suspected problem could identify an abscess, cyst, hematoma or seroma. Understanding the differences in these fluid filled pockets is imperative to code accurately. An abscess is filled with pus and is usually left to drain. A cyst is removed along with the epithelial lining (capsule). A hematoma is a collection of blood outside of a blood vessel. A seroma is a collection of serum in the body which produces a tumor like mass.
The key in determining the correct code for the removal of any of these problems lies in the documentation of the procedure performed. Things to consider:
• Did the provider mix terms of the procedure performed?
o A complete excision of a cyst was performed by incision and drainage
• Was tissue excised?
o Does documentation indicate the capsule and cyst were removed in its entirety?
• Was a simple or complex procedure performed?
o Was an incision left open to drain?
o Was a drain tube left in place?
o Was there a primary closure and/or Z-plasty?
Don't limit yourself to the code choices in the Integumentary Section of CPT®. You may find the procedure is more precisely reported with a code found in another section of CPT® such as eye, ear, or genitourinary.
Although we want to report the most accurate code for the procedure performed, another consideration is the impact lost revenue could have, over time. This could occur when a lesser reimbursed procedure is used because the documentation did not clearly indicate the procedure performed, and communication with the provider did not occur to verify what was done.
Communication between the provider and coder is imperative. Providers do not document as we find things in the coding books. An example of this is a resident who asked about coding an "excisional shave biopsy." I told the resident that only an excision, or a shave, or a biopsy could be coded, but not all of them as one procedure. I was informed that was the way she was taught in medical school. That was an eye opening moment for me—one that led me to ask questions to help narrow down what procedure is actually performed.
Remember, providers look at the clinical perspective and not necessarily the proper coding guidelines. Clear and concise documentation, which may be discovered through communication with the provider, will not only support the service performed but also the quality of care, reimbursement and medical necessity.
Latest posts by Brenda Edwards
(see all)
AAPC's Member of the Month: Brenda Edwards, CPC, CDEO, CPB, CPMA, CPC-I, CEMC, CRC, CPMS, CMRS, CMCS

- February 1, 2022

Clean Up E/M Documentation With SOAP

- July 2, 2021

Select the Right Episode of Care Every Time

- September 1, 2019