ICD-10 White Paper Helps Transition
By Brad Ericson
July 23, 2015
Comments Off

on ICD-10 White Paper Helps Transition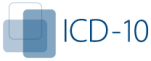 AAPC's ICD-10 White Paper, "ICD-10: The History,  Impact, and  Keys to Success," is now available at no cost for members and non-members staring down the implementation of the new code set October 1.
The white paper, which discusses the history, benefits, and impact of ICD-10, includes steps to a successful ICD-10 transition. AAPC offers several training and educational book, on-line, on-site, and local chapter opportunities for those not quite ready for the big code change.
Starting with the history of the code set and the inadequacies of ICD-9-CM, the current code set, the white paper helps the reader to understand the rich documentation required to properly report the codes. It also help the reader understand how each department will be affected by the implementation. Helpful tips to make implementation least disruptive are included.

Latest posts by Brad Ericson
(see all)