Proposed Rule Clarifies Two Midnight Rule and More
In AAPC News
July 8, 2015
Comments Off

on Proposed Rule Clarifies Two Midnight Rule and More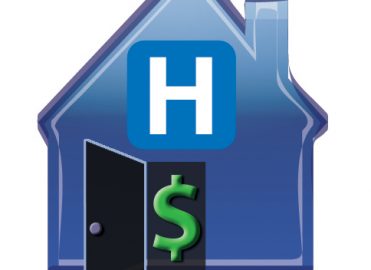 In a proposed rule, published in the Federal Register on July 8, the Centers for Medicare & Medicaid Services (CMS) outlines Outpatient Prospective Payment System (OPPS) and Ambulatory Surgical Center Payment System (ASC PS) policy changes, quality provisions, and payment rates for healthcare provided to Medicare beneficiaries in 2016.
Of note is a change CMS is making to the Two Midnight rule.
Proposed Change to Two Midnight Rule
Under the Two Midnight rule, implemented in 2013, Medicare Part A payment is generally not appropriate for hospital stays not expected to span at least two midnights.
Realizing the ambiguity of this policy, CMS is proposing to clarify the rule to make it clear that it's up to the admitting physician to determine, on a case-by-case basis, whether a patient stay expected to span less than two midnights should be billed under Medicare Part A or Part B.
It is essential that physicians document in the medical record evidence that supports their decision to admit a patient who is expected to need less than 48 hours of care.
CMS intends to monitor the effects of this policy change. In fact, CMS plans to change its approach to educating providers and enforcing the Two Midnight rule.
Changes to Medical Review Process
CMS plans to use quality improvement organizations (QIO) to conduct first line medical reviews of providers who submit claims for inpatient admissions. Recovery auditors will follow up by conducting reviews of hospitals that have consistently high denial rates based on QIO patient status reviews.
The good news is that CMS is changing the recovery auditor look-back period for patient status reviews to allow hospitals more time to re-bill under Part B medically necessary services that were denied under Part A. Upon implementation, the recovery auditor look-back period will be six months from the date of service for hospitals that submit claims within three months of the date of service.
Other policy changes include:
Additional documentation request (ADR) limitations.
A requirement that recovery auditors must complete complex reviews within 30 days, or be penalized.
A requirement for recovery auditors to wait 30 days before sending a claim to the Medicare administrative contractor (MAC) for adjustment to allow the provider to submit a discussion period request.
Payment Changes
Proposed 2016 OPPS rates in are less than positive. CMS is proposing to update OPPS rates by -0.1 percent, but after applying other policy changes, providers are looking at a -0.2 percent adjustment to their OPPS payments in 2016.
CMS is also proposing to reduce the 2016 conversion factor by -2.0 percent to account for roughly $1 billion in inflation resulting from excess packaged payments under the OPPS.
ASCs will fair a little better. CMS is required by statute to update ASC payments by the percentage increase in the Consumer Price Index for all urban consumers (CPI-U), adjusted by the multifactor productivity (MFP) factor. The MFP-adjusted CPI-U update factor for 2016 is 1.1 percent.
Other Policy Changes
Also in the 2016 OPPS/ASC proposed rule, providers will find:
Clarification of their role in furnishing chronic care management services.
A plan to restructure, reorganize, and consolidate many ambulatory payment classifications (APC) to create fewer APCs overall for nine clinical APC families.
A new HCPCS modifier that CMS will use to collect data on all services related to a comprehensive APC (C-APC) primary procedure that is separately reported.
A proposal to conditionally package a limited number of additional ancillary services, and payment for a few drugs that function as supplies in a surgical procedure.
A proposal to remove certain stereotactic radiosurgery (SRS) codes from the list of ASC covered ancillary services.
A proposed methodology for addressing aberrant costs in the rate-setting process for the Partial Hospitalization Program (PHP), and clarification of the PHP rate-setting process.
Quality reporting program changes for 2017, 2018, and 2019 payment determinations.
CMS is accepting comments on this proposed rule until August 31, 2015. The final rule will be published in the Federal Register on or around November 1, 2015.
Latest posts by Renee Dustman
(see all)