CMS Establishes Payment Regulations in MPFS Proposed Rule
In AAPC News
July 9, 2015
Comments Off

on CMS Establishes Payment Regulations in MPFS Proposed Rule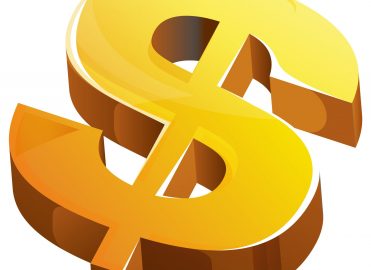 The Centers for Medicare & Medicaid Services (CMS) issued a proposed rule on July 8 to establish relative value units (RVU) for 2016 for the Medicare Physician Fee Schedule (MPFS). The proposed rule also updates various payment policy and quality provisions for services furnished under the MPFS on or after Jan. 1, 2016.
Legislative Changes to the MPFS
Congress was busy in 2014, and the affects of their rulemaking will reach the healthcare industry sooner than initially expected.
The Protecting Access to Medicare Act of 2014 (PAMA) – This act establishes an annual target for reductions in MPFS expenditures resulting from adjustments to relative values of misvalued codes. It requires the target to be applied in 2017-2020 and sets the target amount to 0.5 percent.
PAMA also specifies that if the total RVUs for a service would be decreased by an estimated 20 percent or more for the upcoming year, compared to the total RVUs for the previous year, the applicable adjustment in work, physician expense, and malpractice RVUs shall be phased in over a two-year period, beginning in 2017.
PAMA also requires reductions in payment for the technical component (and the TC of the global fee) of the MPFS service and in the hospital Outpatient Prospective Payment System (OPPS) payment: 5 percent in 2016, and 15 percent in 2017 and beyond for computed tomography (CT) services furnished using equipment that does not meet the National Electrical Manufacturers Association (NEMA) standard XR-29-2013.
The Achieving a Better Life Experience Act of 2014 (ABLE) – This act accelerates the application of the PAMA provision to set a target amount. As required by law, CMS will set the target at 1 percent for 2016 and 0.5 percent for 2017-2018.
ABLE also accelerates the 2-year phase-in period for RVU adjustments based on the target amount to begin in 2016.
The Medicare Access and CHIP Reauthorization Act of 2015 (MACRA) – This act makes several changes, including but not limited to:
Repealing the sustainable growth rate (SGR) update methodology for physicians' services;
Revising the MPFS update for 2015 and subsequent years; and
Establishing a Merit-based Incentive Payment System (MIPS) under which eligible professionals (initially including physicians, physician assistants, nurse practitioners, clinical nurse specialists, and certified registered nurse anesthetists) receive annual payment increases or decreases based on their performance in a prior period.
Payment and Policy Changes
The rest of the proposed rule is business as usual, but CMS has been very busy. The agency identifies a long list of potentially misvalued MPFS codes and establishes proposed values for an even longer list of new, revised, and misvalued codes.
There are also critical policy changes for telehealth services, incident-to services, advance care planning services, the Physician Quality Reporting System and other incentive programs, and much more.
Stay tuned to AAPC News and Healthcare Buisness Monthly for complete assessments on individual policy changes subsequent to this report.
Latest posts by Renee Dustman
(see all)