All Great Achievements Require Time
July 1, 2015
Comments Off

on All Great Achievements Require Time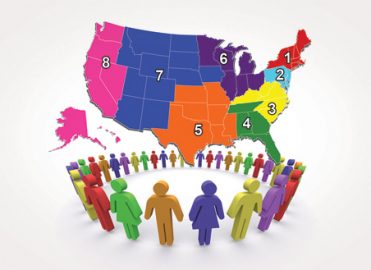 Don't throw in the towel in a moment of weakness; you may be moments away from achieving a dream.
By Roxanne Thames, CPC, CEMC
Maya Angelou said it best: "All great achievements require time."
Everyone is able to see a person's success. What many do not see is the time and effort it took to achieve that success, or how many failed attempts preceded it. Perseverance and knowing when to ask for help will unleash your potential.
Overcome Challenges
Think back to how many times you have overcome a challenge. Did you use that experience to strengthen your determination in achieving a goal, or did you let it beat you down?
Passing your exam was a major achievement, one that probably took hours of class time, studying, practice exams, sweat, and sometimes tears. In the end it was worthwhile, and you celebrated your achievement of becoming AAPC certified.
Ask for Help
If you are still on the path to obtaining certification, use this challenging time to bolster your determination, rather than weaken your resolve. You can make things easier by asking for help: Take a review class, ask your chapter officers to recommend a mentor, or join a study group.
If you are striving to become an excellent local chapter officer, one of the best things you can do is familiarize yourself with the Local Chapter Handbook. It's an informative resource that will assist you in becoming the best officer you can be. But don't stop there — speak with other officers in person or online in the AAPC Local Chapter Forum.
We all run into challenges in our daily and professional lives. Face them head on. Graciously except help. And make those dreams come true!
---

Roxanne Thames, CPC, CEMC, is medical coding educator/auditor for Central Penn Management Group and has worked in the medical billing and coding field for 20 years. She started her career as a billing office clerk for a nursing home and later worked as a physician biller/coder for a large internal medicine practice in Lemoyne, Pennsylvania. Thames has taught diagnosis coding at Harrisburg Area Community College, with areas of expertise in physician billing, coding and provider education, ICD-9-CM coding, accounts receivable, collections, evaluation and management auditing, and appeals. She has served as president-elect and president of the York, Pa., local chapter.
Latest posts by Guest Contributor
(see all)