A&P Tip: Juvenile Arthritis
July 1, 2015
Comments Off

on A&P Tip: Juvenile Arthritis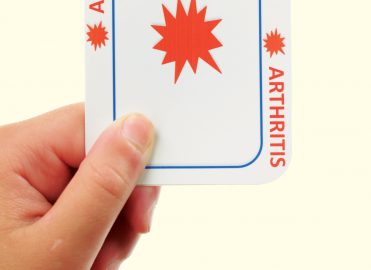 By Rhonda Buckholtz, CPC, CPMA, CPC-I, CENTC, CGSC, COBGC, CPEDC
Juvenile arthritis, which includes juvenile rheumatoid arthritis and juvenile idiopathic arthritis, is the most common type of arthritis in children under the age of 17. It occurs when the immune system attacks its own cells and tissues. It is considered an autoimmune disorder. Both heredity and environment play a role, but the exact cause of this disease is unknown.
Juvenile arthritis can cause persistent pain and swelling of one or more joints, affecting mobility. Other signs include:
Limping in the morning because of a stiff leg joint
Clumsiness
Fever and rash
Swelling in lymph nodes
Juvenile arthritis can also cause eye inflammation and growth problems. Symptoms may get better or go away (remission) and then return in full force (flare). This condition may last only a few months or a lifetime.
Diagnosis of juvenile arthritis is based on physical exam, lab tests, and medical history. X-rays may also be ordered.
ICD-10 classifies juvenile arthritis (M08) into three major subtypes defined by symptoms present during the first six months following onset: systemic onset, polyarticular onset, and pauciarticular onset.
---

Rhonda Buckholtz, CPC, CPMA, CPC-I, CENTC, CGSC, COBGC, CPEDC, is vice president of ICD-10 Training and Education at AAPC.
Latest posts by Rhonda Buckholtz
(see all)