Common Chiropractic Procedures Aren't Always Straightforward
July 1, 2015
Comments Off

on Common Chiropractic Procedures Aren't Always Straightforward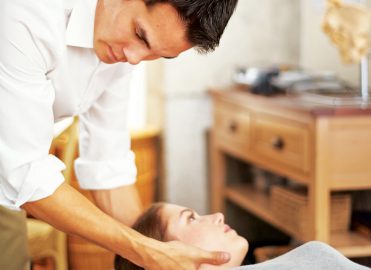 Proper reimbursement requires clinical and office staff to play by the rules.
By Kristy Johnston, CPC
Proper documentation and reimbursement requires all staff — from the personnel in charge of authorizations, to the provider, to the coder/biller — to understand the chiropractic procedure and diagnosis codes most commonly used in the office.
Adjustment Codes: 9894X
Although they may seem straightforward, chiropractic adjustment codes are often misunderstood. Staff  in charge of authorizations must know the differences between these codes to ensure they are requesting authorization for the correct level of treatment.
If an authorization is submitted for 98943 Chiropractic manipulative treatment (CMT); extraspinal, 1 or more regions, but the doctor provides and bills 98941 Chiropractic manipulative treatment (CMT); spinal, 3-4 regions, the claim will be denied. This will result in additional work to get the original authorization corrected, and a delay in payment.
Providers: Are you capturing the appropriate code for the spinal regions you're adjusting? If you're adjusting only one region, but reporting 98941, you're over-coding and subjecting your office to an audit. On the other hand, if you're adjusting three regions, but reporting 98940 Chiropractic manipulative treatment (CMT); spinal, 1-2 regions, you're under-coding and causing the practice to lose money.
Example: The provider adjusts C3-C4, T1-T3, T10-T12, L1-L3, and S3-S5. Reporting 98942 is over-coding because not all five regions were adjusted — T1-T3 and T10-T12 are in the same region (thoracic). Proper coding is 98941.
Billers: Do the diagnoses support the procedure code on the claim? Make sure there is a diagnosis for each region to support the number of regions billed. According to the CPT® codebook, all five spinal regions include: cervical, thoracic, lumbar, sacral, and pelvic.
Example: A patient presents with pain in the cervical, thoracic, and lumbar regions of the spine. The patient also reports pain in his right knee due to an ice hockey injury. Upon examination, the provider reports the following findings: segmental dysfunction of the cervical, thoracic, and lumbar regions. There is sprain/strain of the right knee. The following treatment is performed: Manual spinal adjustment to C5-C7, T1-T3, and L1-L5, and extraspinal adjustment to the right knee.
Proper coding for this visit is:
98941, with diagnosis codes:
739.1 Nonallopathic lesions, cervical region
739.2 Nonallopathic lesions, thoracic region
739.3 Nonallopathic lesions, lumbar region
723.1 Cervicalgia
724.1 Pain in thoracic spine
724.2 Lumbago
98943, with diagnosis codes:
844.9 Sprain and strains of unspecified site of knee and leg
719.46 Pain in joint, lower leg
It's important to link the correct diagnoses to the appropriate CPT® code.
Research the insurance company's policy to determine if 98943 is a payable code and if the code requires a modifier, such as modifier 51 Multiple procedures or modifier 59 Distinct procedural service. You should be able to find the answer on the carrier's website or in its billing guidelines.
Modalities, Supervised vs. Constant
Attendance (i.e., 97014 and 97032)
What is the difference between 97014 Application of a modality to 1 or more areas; electrical stimulation (unattended) and 97032 Application of a modality to 1 or more areas; electrical stimulation (manual), each 15 minutes?
Supervised modalities (97010-97028) are therapeutic treatments requiring supervision of the provider. The provider is not required to remain one-on-one with the patient during the treatment session. This allows the provider to exit the treatment room and check in periodically with the patient.
Constant-attendance modalities (97032-97033) require the provider or qualified healthcare professional to have direct one-on-one patient contact during the entire encounter, according to CPT® guidelines.
Note: A qualified healthcare professional is an individual who is qualified by education, training, and licensure/regulation and/or facility privileges. This does not include clinical/office staff.
Documentation must indicate the provider's constant attendance, as well as the amount of time the provider spent performing the treatment.
Many insurance companies reimburse for the 97032, but not for 97014. These codes are not interchangeable based on what the payer allows. Be aware of the patient's insurance payment policy before you begin a treatment session.
Therapeutic Services (97110, 97112, 97124, 97140)
CPT® codes 97110, 97112, 97124, and 97140 are timed therapeutic services. The provider must document the exact amount of time spent performing these services one-on-one with the patient.
97110 Therapeutic procedure, 1 or more areas, each 15 minutes; therapeutic exercises to develop strength and endurance, range of motion and flexibility
97112 neuromuscular reeducation of movement, balance, coordination, kinesthetic sense, posture, and /or proprioception for sitting and/or standing activities
97124 massage, including effleurage, petrissage and/or tapotement (stroking, compression, percussion)
97140 Manual therapy techniques (eg, mobilization/manipulation, manual lymphatic drainage, manual traction) 1 or more regions, each 15 minutes
For any single CPT® code, bill a single 15-minute unit, as follows:
1 unit = 8 minutes to < 23 minutes
2 units = 23 minutes to < 38 minutes
3 units = 38 minutes to < 53 minutes
4 units = 53 minutes to < 68 minutes
If more than one CPT® code is reported for a single date of service, the total number of units that can be reported is based on the total treatment time.
Source: Independence Blue Cross, Chiropractic Billing Guide, www.ibx.com
You may be able to separately bill a therapeutic service performed on a separate body region that is unrelated to the manipulation procedure. Documentation in the patient's medical record must support both medical and chiropractic necessity. Append modifier 59 to the separate and distinct service code.
Example: Dr. Smith performs nine minutes of manual therapy. On the same patient, same visit, Dr. Smith works with the patient for 15 minutes on strengthening exercises (total therapy time 24 minutes). Proper coding for these services is 97140 and 97110-59.
Chiropractic claims are always under scrutiny. Appropriate reimbursement can be obtained, however, if everyone on the team plays by the rules.
---
Kristy Johnston, CPC, is chiropractic billing specialist for Advanced Medical Consulting & Billing, Inc. She became a certified coder in 2009, and is focused on chiropractic billing and coding. Johnston credits her career and coding path to her mother, Patricia P. Wood, CPC. She is a member of the Holyoke, Mass., local chapter.
Latest posts by Guest Contributor
(see all)