Corporate Membership: A Smart, Money Saving Option
July 1, 2015
Comments Off

on Corporate Membership: A Smart, Money Saving Option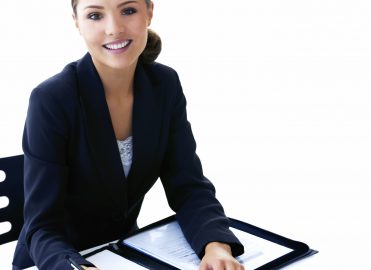 Don't let membership dues add up to be a big chunk of change for your organization.
By Michelle A. Dick
For hospitals, facilities, payer, billing, and other healthcare companies, AAPC corporate membership is a great option over purchasing individual memberships. If your organization wants coding staff, doctors, and clinicians who are well versed in payer and government guidelines and regulations, you'll find corporate membership to be a cost-effective solution that helps ensure billing compliance and proper reimbursement.
How Does It Work?
Corporate membership is purchased by your employer. AAPC Membership Manager Jamie Johns said, "The corporate membership saves money for companies covering membership dues for their employees." The minimum number of employees you can have is six. "If you have six or more employees who either are AAPC members or would like to be AAPC members, you'll save overall," said Johns.
The employer/organization designates one person as the corporate contact, who then represents all members on the corporate membership and pays the dues for everyone.
Each corporate membership has 10 "spaces" allotted for members. These spaces can be used to add or remove individuals from the corporate membership at any time during the renewal year. Johns said that employers are not paying for individual members, but for spaces for members to occupy. This means that you can remove members as they leave employment and add members to open spaces.
Win/Win for Employers and Members
There is an average savings of 42 percent for corporate memberships when you have between six to 10 individuals, and a 58 percent savings when you have more than 10, as compared to individual renewal dues. Johns said, "Members covered under the corporate receive a discount for online purchases including code books, continuing education, training, etc." (Exceptions include: membership, advertising, cancellation/late fees, and continuing education unit (CEU) vendor fees.)
Coding Manager Pam Brooks, MHA, CPC, COC, has corporate membership for her employees at Wentworth-Douglass Hospital. She said that pricing is the best feature. Brooks offers it as part of the hospital employees' benefit package. "We've always provided AAPC membership to our employed coders as part of their employment package, primarily because coding certification is a job requirement," Brooks said. "But as my coding staff grew, it became clear that it was more cost-effective to have a corporate membership."
Brooks discovered other benefits along the way. She said, "Another perk that I've discovered with my corporate membership is there are discounts on webinars, workshops, and certification preparation materials. Because Brooks has 20-plus coders on Wentworth-Douglass Hospital's corporate membership, she often gets better pricing for other products. "It's a win-win for us," said Brooks.
Costs
The annual corporate membership fee is $750 for up to 10 spaces. Additional spaces may be purchased at any time during the renewal year at a prorated cost. You may also purchase additional spaces (beyond the initial 10) for $75, each, either at the time of renewal or when a new corporate membership is started.
Find Out More
To find out more about corporate membership and how to sign up, go to: www.aapc.com/membership/corporate-membership-right-for-you.aspx.
If you are confused as to how it would affect your current membership or CEUs, look to commonly asked questions:
www.aapc.com/membership/faq.aspx.
---
Michelle A. Dick is executive editor at AAPC.
Latest posts by Michelle Dick
(see all)
No Responses to "Corporate Membership: A Smart, Money Saving Option"