I Am AAPC: Bridget Toomey, CPC, CPB
July 1, 2015
Comments Off

on I Am AAPC: Bridget Toomey, CPC, CPB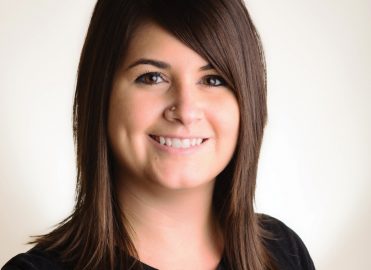 Before beginning my career at the University of Iowa Hospitals and Clinics in Patient Financial Services (PFS), I completed my bachelor's degree in Sociology and spent my first year out of college traveling and living in India. I always knew I wanted to be part of something bigger and help people, but it wasn't until landing my first job in PFS that I truly knew what that calling was. My first job was as a patient account representative, which introduced me to my future career. While in PFS, I also worked in Patient Billing Services, and as a member of the "fire squad." I dug into problem areas and helped teams that needed assistance. This is where I became interested in medical coding.
Time for Certification 
I received my Certified Professional Coder (CPC®) credential in December 2012. Earning my CPC® allowed me to see the bigger picture of the revenue cycle, and the logical progression was to become an education coordinator — an in-house trainer that focuses on new-hire staff and retraining current staff. I lead the physician billing new hire training and introduce new staff to the world of billing. In August 2014, I put my skills to the test and received Certified Professional Biller (CPB™) status.
Billing Know-how Becomes a Blessing
Around the same time I received my CPB™, my mom was diagnosed with stage 3C ovarian cancer. She underwent surgery to remove as much of the disease as possible. Following surgery, she began an intense chemotherapy regimen. With a diagnosis like this, it's easy to feel completely helpless and to want to do anything and everything possible to help. After the initial shock and despair, I realized there was something I could do for her.
Even with the best insurance at the best facility, billing and coding can be confusing for a patient. I was there to explain to my mom how all of it worked, how to read her explanation of benefits, and to make sure everything processed correctly. In the billing and coding world, there can be mistakes. I helped identify those mistakes for smooth claims processing. She is still in treatment and I am still using my skills to help take some of the pressure off of her. My knowledge of coding and billing has been a blessing throughout this experience.
As I train students, I tell them to think of every patient like family. It's our job as billers and coders to put patients first.
Latest posts by Guest Contributor
(see all)