Refine Your Understanding of Pervasive Developmental Disorders
July 1, 2015
Comments Off

on Refine Your Understanding of Pervasive Developmental Disorders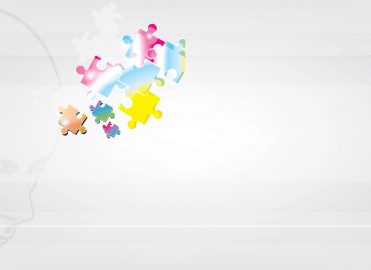 ICD-10 expands general PDD definitions and subcategories.
By Chandra Stephenson
According to the National Institute of Neurological Disorders and Stroke, pervasive developmental disorder (PDD) represents a number of disorders characterized by delayed development of socialization and communication skills. The diagnostic term PDD was introduced as part of the Diagnostic and Statistical Manual of Mental Disorders, third edition (DSM-III) in 1980. PDD has been further defined and divided in subsequent iterations of the manual, based on additional research findings. Refinement and expansion of PDD categories is demonstrated in the newest iterations of both the DSM and the International Classification of Diseases (ICD).
ICD-9-CM
In ICD-9-CM, all PDD categories require a fifth-digit. The fifth-digit options are either:
0 for current or active state; or
1 for residual state
Although the "current or active state" option is easily interpreted (correctly) to mean the patient has the condition now, there is often confusion as to when to use the "residual state" option.
The Handbook of Autism and Pervasive Developmental Disorders indicates the term "residual" was included to account for cases where the child once met the criteria for one of the PDD categories, but no longer does — which seems to imply the individual no longer has the PDD.
In ICD-9-CM, category 299 represents all PDDs and is divided into four subcategories:
299.0- Autistic disorder
299.1- Childhood disintegrative disorder
299.8- Other specified pervasive developmental disorders
299.9- Unspecified pervasive developmental disorder
ICD-10-CM
In ICD-10-CM, the 0/1 subclassifications are removed and the concept of current or active vs. residual no longer applies. However, there is a new instructional note to separately report any medical condition or intellectual disability associated with the PDD.
PDD is reported using category F84 Autistic disorder. Category F84 reflects further refinement in the definition of certain PDDs, as childhood disintegrative disorder and other PDDs are further divided and two new subcategories are created: Rett's syndrome and Asperger's syndrome.
Define PDD Subcategories
It appears these new subcategories are simply distinguishing one specific disorder from the more generalized terms used in ICD-9-CM (e.g., Rett's syndrome is a specific form of childhood disintegrative disorder); however, refinement actually goes much further and the subcategory may change completely for some disorders (e.g., childhood schizophrenia is reported using the unspecified PDD subcategory in ICD-9-CM, but is reported using the Asperger's syndrome subcategory in ICD-10-CM). To fully understand why some of the subcategory assignments changed and why new subcategories were created, first understand the general definitions associated with each PDD subcategory.
Autism or autism spectrum disorder (ASD): Autism spectrum disorder is characterized by persistent deficits in social communication and social interaction across multiple contexts, including deficits in social reciprocity, nonverbal communicative behaviors used for social interaction, and skills in developing, maintaining, and understanding relationships. In addition to the social communication deficits, the diagnosis of ASD requires the presence of restricted, repetitive patterns of behavior, interests, or activities (DSM-V, page 31).
Rett's syndrome: An unusual developmental disorder in girls characterized by a short period of normal development, followed by a multifaceted form of intellectual and motor deterioration (Handbook*, page 8).
Childhood disintegrative disorder or Heller's syndrome: A condition in which children appear normal for a few years, and then suffer a profound regression in their functioning and a derailment of future development; originally known as dementia infantilis or disintegrative psychosis (Handbook*, page 8).
Asperger's syndrome: The diagnostic criteria for this condition are still evolving; however, both ICD-10-CM and DSM-V distinguish it from ASD primarily based on a relative preservation of linguistic and cognitive capacities in the first three years of life (Handbook*, page 88). Basically, these individuals typically display the social interaction and communication delays without any clinically significant delay in spoken or receptive language or cognitive development.
*Handbook refers to the Handbook of Autism and Pervasive Developmental Disorders, volume 1, Diagnosis, Development, Neurobiology, and Behavior, third edition.
Review Instructional Notes
When you have an understanding of the general definitions associated with the subcategories of PDD, review both the instructional notes provided, as well as the conditions reassigned in ICD-10-CM.
In ICD-9-CM, Rett's syndrome is reported using the childhood disintegrative disorder subcategory, which includes an instructional note to, "Use an additional code to identify and associated neurological disorder." In ICD-10-CM, this same instructional note appears for the subcategory Other Childhood Disintegrative Disorder, but does not appear or apply to the subcategory for Rett's syndrome.
In ICD-9-CM, both childhood-type schizophrenia not otherwise specified (NOS) and schizophrenic syndrome of childhood NOS are reported using the subcategory of unspecified PDD. In ICD-10-CM, these conditions are reported using the Asperger's syndrome subcategory.
ICD-9-CM to ICD-10-CM Crosswalk
Table A shows a comparison listing of the subcategories, including the conditions or disorders contained within each, as well as all applicable instructional notes.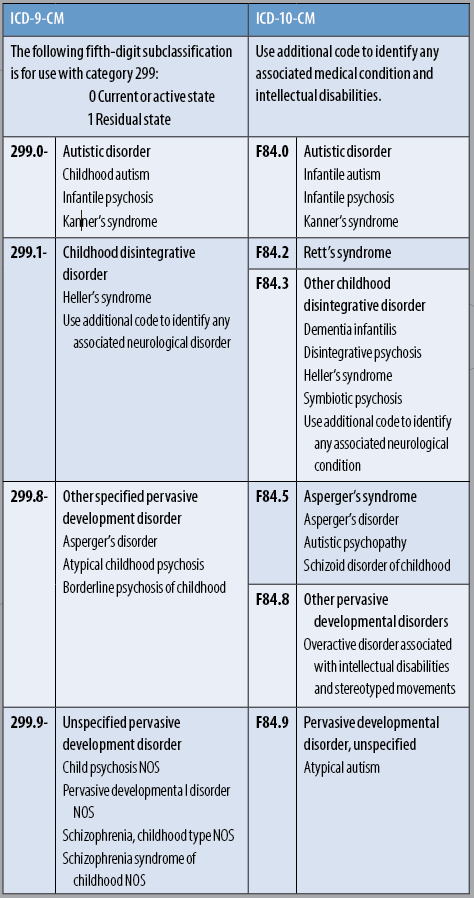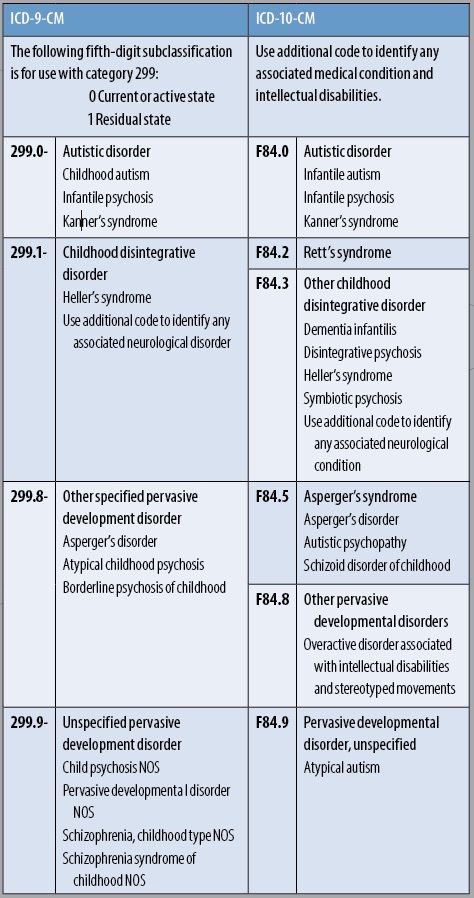 As we move from ICD-9-CM to ICD-10-CM, the code options and instructions for PDD have — like many other conditions — undergone significant revisions to reflect more specificity in diagnosis and associated illness.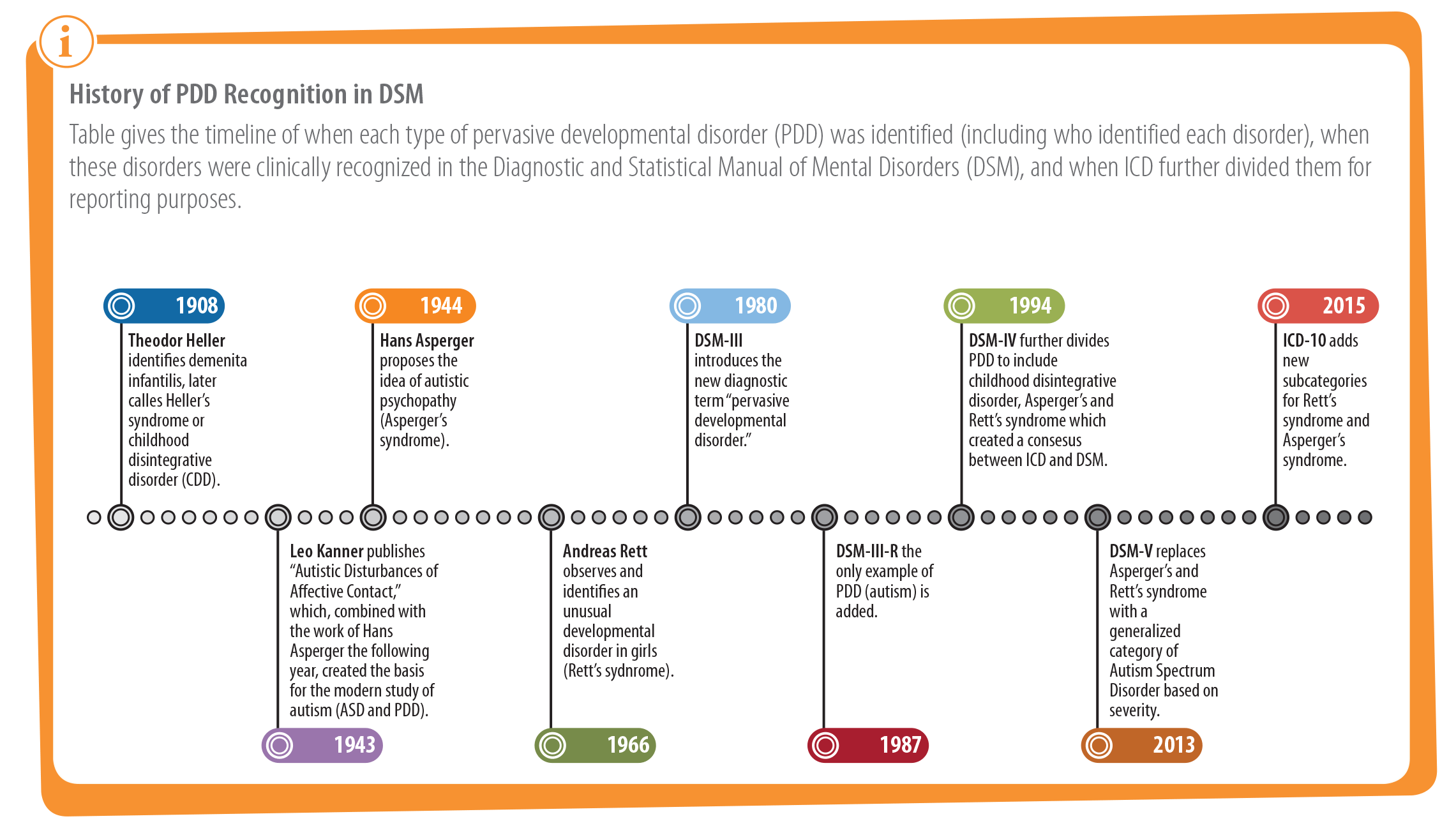 ---

Chandra Stephenson, CPC, COC, CPB, CPCO, CPMA, CPC-I, CIC, CCS, CANPC, CEMC, CFPC, CGSC, CIMC, COSC, is a consultant who started out in healthcare over 10 years ago. She has worked in a centralized billing office, a family practice office, a cardiology office, as a billing and coding instructor at a local technical college, and as a coding and compliance auditor. She enjoys conducting audits, researching coding and compliance issues, developing coding tools, and providing practitioner education. She is a member of the AAPC National Advisory Board and the Indianapolis local chapter.
Latest posts by Guest Contributor
(see all)