Is Your Next Step Inpatient Coding?
In Facility
December 17, 2016
Comments Off

on Is Your Next Step Inpatient Coding?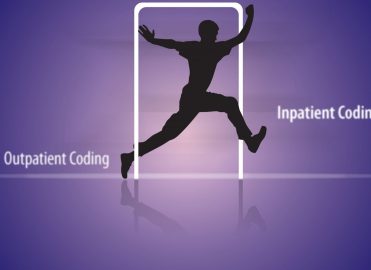 Compare it with outpatient coding, and if the shoe fits, wear it.
By Leonta (Lee) Williams, RHIT, CPCO, CPC, CCS, CCDS
The healthcare industry affords many wonderful opportunities for career transition and growth. There are a plethora of career choices available, such as coding, billing, auditing, compliance, and practice management. If you decide on coding, you will also need to determine your preference in the outpatient or inpatient setting. Many outpatient coders assign diagnosis and procedural codes for physician offices, ambulatory surgery centers, emergency department (ED) services, etc.; whereas, inpatient coders assign codes for services provided during a hospital inpatient stay.
It's always a good idea to stay current with employment trends, no matter what your profession. Healthcare is evolving, not only on the clinical side of medicine but also on the side of business and consumer awareness. With impending ICD-10 implementation and coder shortages reported by many facilities, it makes sense to consider inpatient coding as your next step.
Weigh Your Inpatient Coding Options
Recently, AAPC introduced the Certified Inpatient Coder (CIC™) credential (www.aapc.com/certification/cic/). This credential focuses on coding for services in an inpatient (facility) setting. If you are wondering about the differences between outpatient and inpatient coding, consider some examples:
Physician/Outpatient Coding
Facility/Inpatient Coding
Utilizes ICD-9-CM volumes 1 and 2
(ICD-10-CM) for diagnoses
Utilizes ICD-9-CM volumes 1 and 2
(ICD-10-CM) for diagnoses
Coding for "probable," "suspected," or "rule-out" conditions is not allowed
Coding for "probable," "suspected," or "rule-out" conditions is allowed
Utilizes CPT® and HCPCS Level II for medical/surgical procedures
Utilizes ICD-9-CM volume 3 (ICD-10-PCS) for medical/surgical procedures
Reimbursement primarily based on physician fee schedule, insurance contracted rates, ambulatory surgical center rates, etc.
Reimbursement primarily based on the diagnosis-related group (DRG)
No hospital stay
Requires a hospital stay (usually with two-day minimum)
Code assignment is based on the encounter/visit
Code assignment is based on the entire admission (length of stay)
Services are billed on CMS-1500 form
Services are billed on UB-04 form
For some, inpatient coding may prove to be more challenging than physician coding. Besides assigning diagnosis codes to conditions, you must determine the principal diagnosis (PDx) to assign the correct diagnosis-related group (DRG) to the inpatient stay. The principal diagnosis is defined as the condition, after testing, determined to be the reason for the admission. Selecting the principal diagnosis is not always easy when multiple conditions are present upon admission and treated throughout the stay. Separate from identifying the PDx, other factors that may influence the DRG are major complication/comorbidity (MCC), complication/comorbidity (CC), and (sometimes) the type of surgical procedure performed.
Become Familiar with CDI, DRGs, MCCs, and CCs
Clinical documentation improvement (CDI) is invaluable in the inpatient setting. Because present MCCs and CCs may change a DRG, resulting in higher reimbursement, it's imperative for provider documentation to be detailed, comprehensive, and supportive of diagnoses.
For instance, a general description of congestive heart failure (CHF) (ICD-9 code 428.0 Congestive heart failure, unspecified) will not change the DRG; however, documentation or clinical indicators supporting acute on chronic systolic CHF (ICD-9 code 428.23 Acute on chronic systolic heart failure) will.
A provider may be queried if there is documentation or clinical indicators to assign a more specific code. Depending on the facility, the inpatient coder may be responsible for creating that query. Many hospitals now have a CDI program where the CDI specialist initiates the query, or perhaps the process is collaborated between the CDI specialist and inpatient coder.
In addition to DRGs, MCCs, and CCs, the inpatient coder also needs to become familiar with guidelines unique to inpatient coding, such as present on admission (POA) indicators, hospital acquired conditions (HAC), and discharge dispositions. There are tools available to assist in the coding process: AHA Coding Clinic, for example, is heavily relied on by inpatient coders for guidance. Being efficient in the use of an encoder system is usually a requirement for inpatient coding.
Industry Expectations
Coder productivity and accuracy are still the primary factors in tracking job performance. The length of stay for hospital admission varies based on patient condition and services needed: Some stays are short (minimum of two days), while others are longer. Due to the volume of documentation to review (e.g., history and physical exam, ED notes, consultation notes, diagnostic lab/radiology results, progress notes, operative notes, etc.), as well as the complexity of inpatient coding, productivity requirements — in terms of the amount of accounts coded per hour/day — are less than physician coding. Coders are expected to retain a 95 percent accuracy rate, which is standard in the industry.
Where you work mirrors outpatient coding. You may be onsite at a hospital, or work remotely. Because many hospitals outsource their production coding, there is an abundance of remote opportunities available to the experienced coder. Some hospitals now offer an in-house coding transition or cross-training program, in which outpatient coders can learn inpatient coding within their facility. This serves as a great opportunity to take your career to the next level.
Research, Plan, Study, and Get Certified
If you're ready for a new challenge, now is the time to consider inpatient coding. First step: Research! Learn as much as you can about the rules and guidelines surrounding this specialty, as well as employment opportunities, requirements, and salary potential. Plan, study, and get CIC™ certified. You will find inpatient coding an area of limitless possibilities.
---

Leonta (Lee) Williams, RHIT, CPCO, CPC, CCS, CCDS, has more than 12 years of experience as a coding manager, auditor, educator, trainer, and practice manager. She is founder and past president of the Covington,
local chapter.
Latest posts by Guest Contributor
(see all)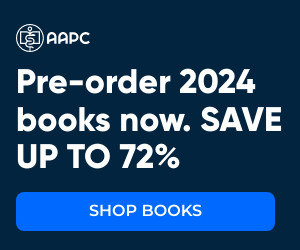 No Responses to "Is Your Next Step Inpatient Coding?"