When Does the Locum Tenens Clock Start?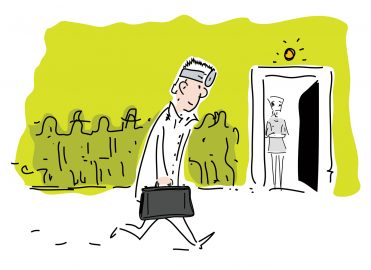 Vague guidance from CMS calls for clarification of 60-day rule.
By Michael D. Miscoe, JD, CPC, CASCC, CUC, CCPC, CPCO, CPMA
Q: Thank you for providing guidance at the Legal Trends general session at HEALTHCON. I briefly talked with you about locum tenens and when the clock starts for counting 60 days. Can you share government directive regarding this topic?  
A: The Centers for Medicare & Medicaid Services' (CMS) guidance is found in the IOM Pub. 100-04, Medicare Claims Processing Manual, chapter 1, section 30.2.11, Physician Payment Under Locum Tenens Arrangements – Claims Submitted to Carriers. It states, "The substitute physician does not provide the visit services to Medicare patients over a continuous period of longer than 60 days subject to the exception …"
Although this does not expressly clarify the start date, the rule does make clear that the period starts when the locum tenens physician actually begins rendering services.
CMS has published the following guidance pertaining to emergencies in the "Medicare Fee-For-Service Emergency-Related Policies and Procedures," Medicare Fee-For-Service Questions and Answers:
E-2 
Question: Will the 60-day locum tenens limit be extended for those affected by the disaster? Some physicians in nearby States are going to the affected disaster areas to help out. In their absence, locum tenens physicians (i.e., temporary or substitute physicians) are substituting for the physicians leaving their medical practices to work in the disaster areas.
Answer: No, the 60-day limit for a locum tenens physician may not be extended. However, current Medicare policy allows physicians to cover absences of longer than 60 days by hiring multiple substitute physicians. For example, if a physician needs to be absent from his or her medical practice for 120 days, the absent physician may hire one locum tenens physician to work the first 60-day period and a different locum tenens physician to work the second 60-day period. As an alternative to hiring more than one locum tenens physician, a physician could return to work in his or her practice for a short period of time to reset the 60-day clock.In addition, Medicare policy (for locum tenens billing) does not allow absent physicians to bill for substitute physicians for an indefinite period of absence, nor does Medicare policy allow physicians and other entities to bill for locum tenens personnel to fill staffing voids. The services of temporary personnel to fill staffing needs may be billed using other methods.
This makes clear the issue of the start date; it also confirms the ability of a provider (for certain in an emergency) to extend the 60-day period by using multiple locum tenens physicians. While it's not clear that the period can be extended in a non-emergency circumstance, it's important to note that regardless of the absence circumstances, the regular physician is expected to return to the practice. You cannot bill under the locum tenens rule indefinitely or use it to fill long term staffing voids due to a retirement, death, or other permanent departure of a physician from the practice. If the regular physician is not returning, you cannot use multiple locum tenens physicians to extend the 60-day period. For groups looking for a temporary replacement of a physician who has left the practice (not returning), pending the hire of a new physician, you get only one 60-day period, beginning with the first date that the locum tenens physician provides services.
Regarding the guidance that states a physician can return for "a short period" to reset the 60-day clock: CMS does not clarify what a short period is. It's reasonable to assume it's longer than a day, possibly as long as a week, or so.
---

Michael D. Miscoe, JD, CPC, CASCC, CUC, CCPC, CPCO, CPMA, is president-elect of AAPC's National Advisory Board, serves on AAPC's Legal Advisory Board, and is AAPC Ethics Committee chair. He has over 20 years' experience in healthcare coding and over 16 years' as a compliance expert, forensic coding expert, and consultant. He has provided expert analysis and testimony on coding and compliance issues in civil and criminal cases and his law practice concentrates on representing healthcare providers in post-payment audits and with responding to HIPAA OCR issues. He speaks on a national level, and is published in national publications on a variety of coding, compliance, and health law topics. He is a member and president of the Johnstown,  local chapter.
Latest posts by Michael Miscoe
(see all)
One Response to "When Does the Locum Tenens Clock Start? "