Minute with a Member: Michelle M. Mesley-Netoskie, CPC
July 1, 2015
Comments Off

on Minute with a Member: Michelle M. Mesley-Netoskie, CPC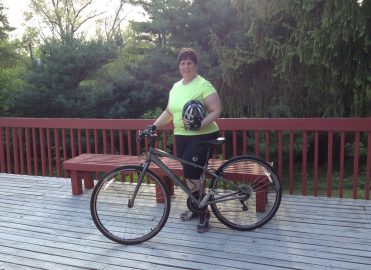 Reimbursement Specialist, Albany ENT & Allergy Services, PC
HBM: Tell us a little bit about how you got into coding, what you've done during your coding career, and where you work now. 
I was a property and casualty and an accident, life, and health broker, which was a commission position with a lot of travel. I wanted a stable salary so a friend recommended a position in the physician side of hospital billing. She thought my contracting experience could be helpful. I started working denied no fault and worker compensation claims. As my career progressed, I was promoted contingent on obtaining my Certified Professional Coder (CPC®) credential within a year. That was 11 years ago. For the last six years, I have worked at Albany ENT & Allergy Services, PC.
HBM: What is your involvement with your local AAPC chapter? 
I am very involved in my local chapter and proud to be in the chapter that was awarded the 2014 Chapter of the Year. This is the first year in the past five that I am not an officer; I have served as vice president and  education officer. I continue to volunteer at most monthly meetings, I make it point to be a resource for officers and members; and each year I make 30 gift baskets to be raffled at our September dinner for New York State Coder's Day.
HBM: What AAPC benefits do you like the most? 
The AAPC benefit I like the most is the discount to HEALTHCON for chapter officers. I have been fortunate to attend five national conferences. Another benefit I enjoy is Healthcare Business Monthly. Being in a small specialty, it keeps me informed about national and other specialty changes. Lastly, my local chapter is a great resource and has networking opportunities that have helped me in my career over the last decade.
HBM: How has your certification helped you?
My certificate has opened many doors. Most recently, I was asked to contribute two chapters on ear, nose, and throat (ENT) billing with a partner at Albany ENT & Allergy Services, PC, Gavin Setzen, MD. To be published was one of my coding career goals. The book is scheduled for release this summer.
HBM: Do you have any advice for those new to coding and/or those looking for jobs in the field?
Keep your mind open; coding tends to take you in many directions. Stay informed about national and local trends because current information is key to success in this evolving business.
HBM: What has been your biggest challenge as a coder?
Staying informed. Carrier rules can sometimes defy what we learn as coders. The real world of coding is a balancing act of what we are taught verse what the carriers want.
HBM: How is your organization preparing for ICD-10?
My organization has invested in a certified electronic health record/practice management system and clearing house that, from a system standpoint, says we are on target for ICD-10. From a billing standpoint, we are working with our providers and rolling out concepts in layers so we are not overwhelmed in October.
HBM: If you could do any other job, what would it be?
I am so passionate about my work; however, part of me has always wanted to own my own craft and floral store. Years ago, I did 26-plus craft shows a year. Sometimes I miss that creative energy.
HBM: How do you spend your spare time? Tell us about your hobbies, family, etc.
I live in Colonie, New York, with my husband of 13 years, Ron. We enjoy cycling along the Mohawk and Hudson River trails, playing the acoustic guitar together, and traveling (As I write this, I am at the Grand Canyon.). I love to read an average six to 10 books a month. I enjoy crafting and hand sewing, and giving back to my community through church, my local chapter, and other organizations. I have three wonderful children: William, 30, Ashely, 24, and Alessandra, 19. I am expecting my first grandchild in August.
Latest posts by Michelle Dick
(see all)