3 Tips for Making Your Chapter Look Picture Perfect
July 1, 2015
Comments Off

on 3 Tips for Making Your Chapter Look Picture Perfect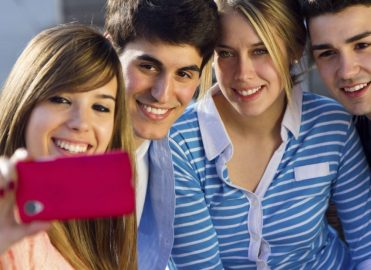 By Renee Dustman
We are so pleased with the response from AAPC chapters to our request for you to send Healthcare Business Monthly news of special events. It's rewarding for chapters to receive recognition for all they do to help our industry excel and it's beneficial for other chapters to see what their colleagues are doing. Here are a few tips to ensure your chapter looks its best in this magazine.
Tip No. 1: Subject Matter Matters
If you could only send one photo of your event, what would it be? Keep this in mind while snapping shots at your next event. Try to capture a moment that tells the whole story in a single image. For example, an animated photo of officers interacting with members during a game night is much more expressive than a photo of a room full of people staring at a screen, or an unattended raffle ticket jar. If you aren't able to take pictures during an event, a simple group shot of your officers is always good.
Tip No. 2: Consider the Source
There's a big difference between displaying your images on a monitor versus printing them on paper. Displaying an image on a monitor only requires three colors (RGB) and a resolution of 72 ppi. In print, an image requires four colors (CMYK) and a resolution of 300 ppi.
To ensure the integrity of your photos in print, set your digital camera for the highest resolution setting available. Do not use photo editing software to adjust the size of your images or edit them in any way. We have specially trained people to do that for you! Most consumer-rated cameras automatically save images in JPEG format, which is perfect.
For smartphone cameras, there are size options that pop up when you send the photo(s) via email. Options are usually Small,
Medium, Large, or Actual Size. Choose Actual Size to send the best quality photos. Small- or Medium-sized photos will not print well.
Tip No. 3: Shed Some Light
Adequate lighting is essential. Remember to select the proper scene setting on your digital camera, such as "Party" if you are inside or "Bright Sun" if you are outside. The flash on your camera or cell phone only highlights a few feet in front of you; don't rely on it to brighten a dark room. If you are indoors, make sure the room is well lit.
Lastly, using a tripod will improve your images ten-fold — especially if the people in your shot are moving and you are using a special scene setting like "Sport."
We look forward to seeing the fruits of your labor.
---

Renee Dustman is an executive editor at AAPC.
Latest posts by Renee Dustman
(see all)