Record It for Reference
July 1, 2015
Comments Off

on Record It for Reference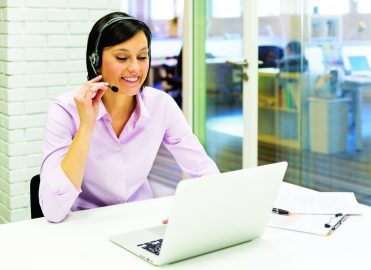 Enhance training in your office through basic video technology.
By Jose "Joe" Ascensio
When you teach someone, do you wonder if he or she will retain the information? Are you concerned when the individual does not take notes? Will he or she be able to perform that task when prompted to do so?
You can remove these questions from your mind if you do what many schools and universities are doing — record the lesson.
Using one or more technology tools, you can make video documentation before you reach for that next cup of coffee. There are several free and low-cost solutions to easily create digital reference material on your computer.
Reasons to Record
You can videotape inner office training, cross training, onboarding of new employees, and more. Video is especially helpful for showing, rather than telling, employees how to resolve problems. And anyone who misses a meeting or training session can easily watch the video at a later date.
If a picture is worth a thousand words, imagine how valuable it would be to have written documentation with links to actual recorded videos that explain, systematically, a particular process. Many offices have existing standard operating procedures (SOPs), but think of the value of having both video documentation and written SOPs.
Free Video Documentation
Jing® by TechSmith is a free tool that allows you to record still images of the computer screen or make a video of anything you can display on a computer monitor, with voice narration. Using an inexpensive microphone that you can purchase at any large retail store (I recommended using a headset to record, as it will greatly improve sound quality) and a quiet room, you can create functional video documentation with ease.
Jing will record up to five minutes: The on-screen timer will count up to five minutes, and the numbers change to a red font at the four-minute mark to alert you that time is running short. If you need more time, simply make additional videos and label them "part 2," "part 3," etc. Your videos can be downloaded from or uploaded to Jing's partner at www.screencast.com.
Take some time to practice using the software. TechSmith has very helpful online videos. You might also search online (e.g., Google or YouTube) for additional how-to videos. You can learn a lot from others.
Review the features and then download Jing for free from the TechSmith website.
Other free solutions to create video documentation include Microsoft Mix and BrainShark. These tools are similar to Jing, and offer free, entry-level accounts. These two tools (and other, similar tools) allow you to use PowerPoint slides (to which you may make minor markups), add voice narration, and click a button to create a movie from the slides. When using Microsoft Mix, you need to find a place to house the video on the Internet so others can see it. With BrainShark, this feature is built in: A Web link is provided, as is a special code (HTML) if you want to embed the video in a webpage. Be sure to research "how to" videos to save countless hours of learning by trial and error.
Additional Features
If you want to do more than just record five minutes of material and your voice over a slide, TechSmith has a step-up product from Jing called Relay®, which offers lecture capture. Do some research to make sure you pick a product that can fulfill your wish list.
Hints and Tips for Recording
Create a best practices whitepaper for video recording.
Record in a quiet room, turn off your cell phone, and quiet anything that makes noise.
Close your door and put a note on the outside asking for quiet while you record.
Run a quick test before each recording session to be sure the settings are correct.
Position your headset so the microphone is not picking up breathing sounds.
When a college professor records a lecture and students watch it prior to class, it's called a "flipped" class. That means the students can watch the recordings outside of class (preferably prior to class) and focus on hands-on learning activities and group work while in the classroom with the instructor. If students are learning in this flipped environment, perhaps working professionals can, too. Give it a try!
---

Jose "Joe" Ascensio lives in Kansas City, Mo., and works at Kansas University – Edwards Campus as an instructional technologist. He is also an author and speaker on topics related to self-improvement and technology. Ascensio holds a master's degree in education with an emphasis in adult education. His bachelor's degrees are in computer information systems. Ascensio's passions in life are family, technology, and training. You can reach him via
LinkedIn at www.linkedin.com/in/joeascensio.
Latest posts by Guest Contributor
(see all)