Encourage Employees to Report Compliance Violations 
July 1, 2015
Comments Off

on Encourage Employees to Report Compliance Violations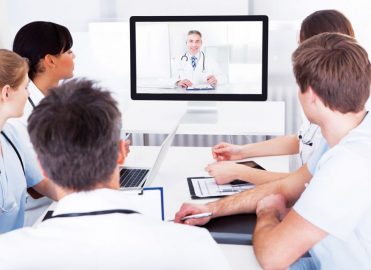 View reporting as an improvement to your compliance process, potentially saving you hefty fines.
By Erica Lindsay, PharmD, MBA, JD
Employees are key resources for identifying and reporting compliance and ethics violations in your organization. Encourage and support reporting options for employees, including self-disclosure and anonymous reporting. The sooner a violation is identified and resolved, the healthier your organization will be.
Catch Violations Early
When violations are undiscovered over long periods, major damage may occur, leading to layoffs or lost jobs for hundreds of people, among other consequences. For example, on July 1, 2013, a Chicago-based hospital, Sacred Heart, closed immediately due to a federal fraud probe. The chief financial officer and four doctors were arrested in connection with an alleged kickback scheme in which doctors were bribed to admit Medicare patients. The closure was a direct result of Medicare deciding to suspend payments for 180 days. Hundreds of Sacred Heart employees lost their jobs.
Obstacles to Compliance Reporting
Employees often resist reporting because there is a perception that those who speak up are "tattletales," untrustworthy, or disloyal to their company and coworkers. A "whistleblower" informs when a person or organization is engaged in an illicit activity, yet the term often has a negative connotation.
Employees also may fail to report noncompliance because they fear retaliation. In a study conducted by the National Business Ethics Survey, 65 percent of employees report violations, and 21 percent of those suffered retaliation from their employer. In January 2015, the U.S. Office of Special Counsel reported that, since last April, it has offered relief to a total of 25 whistleblowers who faced retaliation for exposing wrongdoing at Veteran Affairs facilities.
Employees who suffer from retaliation resulting from reporting may not be successful without the assistance of an attorney. Some employees decide to report after they have separated from the organization to avoid retaliation, but this prolongs the noncompliance violations.
Often, employees will say that when they report potential violations, nothing happens. By failing to respond or to share resolutions, the organization encourages employees to be complacent, adding to the organization's compliance risk.
Employees want to feel they are doing the right thing, and that they work in an environment that encourages a positive culture of providing care in a safe, efficient manner. If the problems continue and an employee has exhausted other options, he or she may seek outside counsel. This is how qui tam cases evolve. Monetary gain is usually not the driving force behind a whistleblower action — vindication is. Despite potential negative publicity and the tedium of a qui tam case, some individuals file because they feel an injustice is being committed, and no one is listening.
Management should value disclosure of violations and praise employees who report. If an organization promotes good corporate governance consistently, reporting will not be viewed negatively, but as an improvement to the overall process.
Open Communication Channels
Demonstrate from the executive management level that your organization expects reporting of non-compliance actions. Your code of conduct is a great tool to illustrate the importance of ethics reporting. Within the code, incorporate a message from your board of directors or the CEO explaining ethical standards of the organization and the anti-retaliation policy. Encourage employees to report on incidences of misconduct to maintain a safe workplace, while protecting profits and reputation. Highlight that everyone is held to the same standard of professional and ethical conduct — including management.
Employees need methods to report violations in a non-threatening, non-retaliatory manner. Offer employees direct communication to the compliance department through mail (electronic or paper), hotline access, and in person. Employees who report should see that the relayed information will be addressed in a professional, prompt manner and feel comfort that they did the right thing.
When employees who report on a compliance hotline give incomplete information, the ability of the compliance department to take action is impeded. When the report is documented, encourage the caller to disclose as much information as he or she feels comfortable. If there are gaps or missing information, encourage the employee to call back to continue the report. Anonymous reports can be retrieved through the assigned report identification number. Inform the caller that the more information he or she discloses, the more likely the investigation can be efficiently pursued.
When issues potentially involve HIPAA, or Medicare or Medicaid fraud violations, you might also remind the caller of time sensitivity in reporting. Under the Affordable Care Act (ACA), a deadline for reporting and returning overpayments is either: (1) 60 days after the date on which the overpayment was identified; or (2) the date any corresponding cost report is due (see CMS Voluntary Self-Referral Disclosure Protocol in the accompanying Resources section). Under HIPAA, covered entities must notify affected individuals and the secretary of U.S. Department of Health & Human Services following the discovery of a breach of unsecured protected health information within time limits, as well.
No News Is NOT Good News
Many compliance departments use email and hotlines to collect information from employees. If a compliance hotline has low reporting, do not assume, "no news is good news." If compliance does not use the information and data collected from the hotline to investigate or resolve every complaint effectively, the benefits of the compliance department are negated greatly. Every organization has a responsibility to both the employees and the public to act on reporting, or risk adverse consequences.
Offer Motivational Perks to Report Noncompliance
Some ideas include:
1. Recognition/Attention: Many individuals may believe money is the sole motivator for reporting (and the only reason anyone would file a qui tam case). But that isn't true.
A survey recently conducted by TINYpulse included 200,000 employee participants from more than 500 organizations who where asked, "What motivates you to excel and go the extra mile at your organization?" Employees were given 10 answers from which to choose (see the chart). Money and benefits ranked seventh. The top three responses were: intrinsic desire to do a good job, feeling encouraged and recognized, and camaraderie. These responses invoke a positive feeling of performing well for self and others.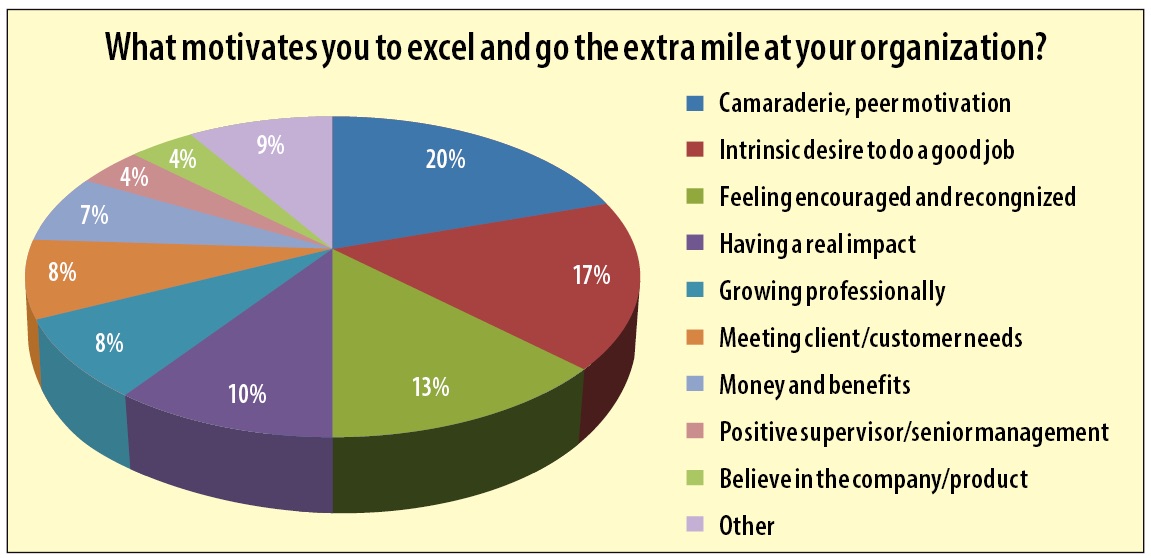 For more information, see "New Study Answers: "What Motivates Employees To 'Go The Extra Mile?'" in the accompanying Resources section.
Recognition is a highly valuable motivator that few organizations utilize. When employees report violations, the compliance department can show appreciation through a quarterly newsletter or email circulation (that is, if the employee agrees to be acknowledged publicly). This type of communication demonstrates to employees that the organization appreciates their work, and gives others the courage to disclose potential issues.
2. Executive Recognition from the CEO or Board Member: Reserve this for a significant breach or violation. An employee would be most grateful if the CEO calls to congratulate him, or if the CEO expresses her appreciation by showing up in person. The encounter can allow both the executive and employee to establish a connection that could lead to future success. This is a powerful tool. Overuse will diminish its value, however.
3. Time Off: Employees may select time off over cash when given the choice. Evaluate on a quarterly basis reports or disclosures that were critical or of great benefit to the organization. Award the top three reporters personal time off, if desired. Allow early dismissals, late arrivals, and extended lunch periods, or additional breaks in 15- or 30-minute intervals.
4. Snack Days: These can motivate people. Anticipation builds excitement, so advertise ahead of the event. Pizzas, cookies, coffee/Danish, or popcorn may do the trick.
5. Monetary Gifts: Violations reported to the Centers for Medicare & Medicaid Services (CMS) can assess fines in the millions of dollars. If an employee identifies a problem early in the process and reports it to the compliance department, a $1,000 reward to the employee might be well worth it.
These are ideas and awards to help generate quality reporting and engage the workforce. These samples should be adjusted to your organization's financial and workflow structure.
Never Penalize for Reporting
An employee should not be penalized if he performed duties under the supervision of management, and later files a complaint of non-compliance based on the duties assigned. If the employee created the violation through his or her workflow, it should still be reported (but would not be eligible to receive compensation or awards). As long as every employee reports in good faith, he or she should not hesitate to relay such information.
Resources
"Amid Probe, Sacred Heart Hospital Abruptly Closes," www.nbcchicago.com/news/health/sacred-heart-hospital-closure-213927351.html
"Chicago hospital to close in wake of fraud investigation," www.modernhealthcare.com/article/20130701/INFO/307019990 Accessed February 3, 2015.
National Business Ethics Survey®, www.ethics.org/downloads/2013NBESFinalWeb.pdf
"VA settles 25 whistleblower complaints," www.fiercehealthcare.com/node/125841/print
CMS Voluntary Self-Referral Disclosure Protocol, www.cms.gov/Medicare/Fraud-and-Abuse/PhysicianSelfReferral/downloads/6409_srdp_protocol.pdf
New Study Answers: What Motivates Employees To 'Go The Extra Mile?' www.forbes.com/sites/victorlipman/2014/11/04/what-motivates-employees-to-go-the-extra-mile-study-offers-surprising-answer/
For ideas to motivate employees, see "20 ways to motivate your employees without raising their pay," www.biztrain.com/motivation/stories/20ways.htm
---

Erica Lindsay, PharmD, MBA, JD, is an ethics and compliance attorney practicing in the greater Chicago area. Lindsay has worked in pharmacy compliance for over 15 years and has developed, evaluated, and implemented corporate compliance plans for hospitals and clinics. She advises clients through complex pharmacy regulations and guidelines including 340B, Medicare/Medicaid billing, and HIPAA compliance. Connect with her via Linkedin:www.linkedin.com/in/ericadlindsay.
Latest posts by Guest Contributor
(see all)