Obesity: ICD-10-CM Code Assignment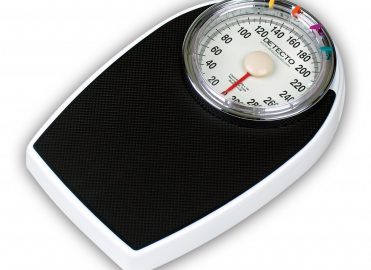 by John Verhovshek, MA, CPC
Obesity means having too much body fat. Obesity increases the risk of diabetes, heart disease, stroke, arthritis, and some cancers. If you are obese, losing even 5-10 percent of your weight can delay or prevent some of these diseases.
Obesity is a substantial public health crisis in the United States, and internationally, with the prevalence increasing rapidly in numerous industrialized nations. In 2009-2010, the prevalence of obesity among American men and women was nearly 36 percent. Approximately 17 percent (or 12.5 million) of children and adolescents aged 2-19 years are obese.
For correct coding of overweight and obesity, documentation should include:
Severity — Overweight, Obese, or Morbid obesity
Contributing factors — Excessive calories or Drug induced
Association — Pregnancy
Symptoms/Findings/Manifestations — BMI or Alveolar hypoventilation
ICD-10-CM code choices include:
E66.01 Morbid (severe) obesity due to excess calories
E66.09 Other obesity due to excess calories
E66.1 Drug-induced obesity (note: This code contains an instructional note to use an additional code for the adverse effect, if applicable to identify the drug (T36-T50) with fifth or sixth character 5).
E66.2 Morbid (severe) obesity with alveolar hypoventilation
E66.3 Overweight
E66.8 Other obesity
E66.9 Obesity, unspecified
Category E66 contains two instructional notes:
Code first obesity complicating pregnancy, childbirth, and puerperium, if applicable (O99.21) 2. Use an additional code to identify body mass index (BMI) if known (Z68).
Body mass index (BMI) is a measure of body fat based on height and weight that applies to adult men and women. Obesity is diagnosed when an individual's body mass index (BMI) is 30 or higher. Body mass index is calculated by dividing weight in kilograms (kg) by height in meters (m) squared.
| | |
| --- | --- |
| Category | BMI |
| Underweight | Below 18.5 |
| Normal | 18.5-24.9 |
| Overweight | 25.0-29.9 |
| Obesity | 30.0 and above |
Example 1: The patient is a 44-year-old woman who has gained over 50 pounds in the last 10 years. She is seen today because she would like medical treatment to help her lose weight. The physician examines the patient and suggests that she try to lose weight through diet and exercise, before he prescribes her medication. The physician diagnosed the patient with obesity.
Based on this documentation the patient is diagnosed with obesity; however, there is no documentation of the cause, or of her BMI. Because of the lack of detail, the correct code is E66.9 Obesity, unspecified.
Example 2: A 53-year-old female is seen for obesity. She has a 10 year history of type 2 diabetes mellitus. She complains of fatigue, difficulty losing weight, and no motivation. She denies polyuria, polydipsia, polyphagia, blurred vision, or vaginal infections. She states she has gained an enormous amount of weight since being placed on insulin 6 years ago. She eats in excess of 2000 calories a day. She eats only 3 meals a day but eats a lot of snacks through the day. On exam, her height is 5'1" and her weight is 265lb, BMI is 50.1. Her blood pressure is 120/80 mmHg. The remainder of her physical exam is unremarkable.
Assessment: Morbid obesity, Type 2 diabetes mellitus
Based on this documentation, the patient is diagnosed with morbid obesity due to excess calories, which would be coded E66.01 Morbid (severe) obesity due to excess calories. The patient has a body mass index of 50.1, which would be coded Z68.43 Body mass index (BMI) 50-59.9, adult. The patient also has Type 2 diabetes without complication (E11.9 Type 2 diabetes mellitus without complications), with long term, current use of insulin (Z79.4 Long term (current) use of insulin).
Latest posts by John Verhovshek
(see all)
13 Responses to "Obesity: ICD-10-CM Code Assignment"