"Families" of Diagnoses
By Jeanne Yoder
In CMS
July 29, 2015
Comments Off

on "Families" of Diagnoses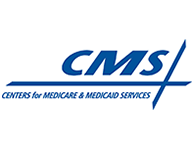 By Jeanne Yoder, RHIA, CPC, CPC-I, CCS-P
What is a diagnosis 'family?' More than one coder was wondering this when they saw:
What happens if I use the wrong ICD-10 code, will my claim be denied?
While diagnosis coding to correct level of specificity is the goal for all claims, for 12 months after ICD-10 implementation, Medicare review contractors will not deny physician or other practitioner claims billed under the Part B physician fee schedule through either automated medical review or complex medical record review based solely on the specificity of the ICD-10 diagnosis code as long as the physician/practitioner used a valid code from the right family. However, a valid ICD-10 code will be required on all claims starting on October 1, 2015…
I've not been able to find a "diagnosis family" definition. My interpretation below is based on how I've seen CMS use the term, previously. Centers for Medicare & Medicaid Services (CMS) has used the term for years in the National Physician Fee Schedule explanation (Look at RVU15A). For modifier 51, the code "3" is explained as:
3=Special rules for multiple endoscopic procedures apply if procedure is billed with another endoscopy in the same family (i.e., another endoscopy that has the same base procedure)…
For example, look at ICD-10-CM category "S82 Fracture of lower leg, including ankle." Say the documentation available in the Emergency Room for the October 1, 2015 encounter is, "closed, non-displaced, right tibial fracture." Nothing stating upper end, shaft, or lower end! What is a coder to do? You could query the provider who may remember the patient from a week ago. You could see if there was an X-ray on file. But wait – there at the end of the "family" of S82 is "S82.91 Unspecified fracture of right lower leg." Add the placeholder "x" for the 6th character. Add the "point in time 7th character" of "A Initial encounter for closed fracture." Presto – "S82.91xA Unspecified fracture of right lower leg, initial encounter for closed fracture." A code from the same family which meets the needs of the payer.
I suspect CMS used the term "family" because some conditions, such as diabetes, have more than one 3-character-category.
In my opinion, it is a waste of time and storage to collect data to a greater level of specificity than your practice needs. It also "dilutes" your diagnoses. If you code "H66.90 Otitis media, unspecified, unspecified ear" for all OM diagnoses, then OM may appear in the "Top 100 most frequent diagnoses" for your practice. If you code each specific nonsuppurative/suppurative, acute/subacute/chronic, mucoid/sanguinous/serous/allergic, with/without spontaneous rupture of eardrum, right/left/bilateral, recurrent or not, then OM will never be in the "Top 100 most frequent diagnoses."
Before you start insisting that documentation improve, and make your "quick diagnosis lists" pages and pages longer, determine how your practice uses its diagnosis data. If diagnoses are only used for billing and "Top 100 diagnoses," then the "unspecified" ICD-10-CM diagnoses will continue to work just as well as they did in ICD-9-CM.
"Families of diagnoses" is a great concept. For many professional practices, using the 'unspecified' code in the family will keep documentation needs to a minimum, data collection simple, and provide easy-to-generate "Top 100 most frequent diagnoses" reflective of your practice.
Latest posts by Jeanne Yoder
(see all)