Prolia® (Denosumab – J0897) Administration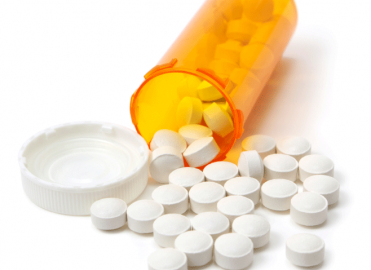 By Charla Prillaman, CPCO, CPC, CPC-I, CCC, CEMC, CPMA
Have you ever had a conversation with someone whose knowledge you know is always spot-on, and he or she says something that sounds just plain wrong? This recently happened to me. How could Auditor A say that, so authoritatively? I recently provided different coding advice to a client after doing extensive research. I knew I was right!
My client had asked if CPT® 96401 Chemotherapy administration, subcutaneous or intramuscular; non-hormonal anti-neoplastic or CPT® 96372 Therapeutic, prophylactic, or diagnostic injection (specify substance or drug); subcutaneous or intramuscular is correct to report administration of Prolia®. CPT® 96401 is valued at approximately $75, and CPT® 96372 at approximately $25 (Medicare fee schedule). Clearly, this could be a compliance risk or a significant loss of revenue if the correct choice isn't made.
Prolia® is a prescription medicine used to treat osteoporosis (thinning and weakening of bone) in women after menopause who are at high risk for fracture, meaning women who have had a fracture related to osteoporosis, or who have multiple risk factors for fracture.[1]

You may ask, why would this drug ever be reported using 96401? A coding "hint" that alerts us is the suffix "-mab," which tells us the drug is a monoclonal antibody. We learn from CMS that administration monoclonal antibodies are reported with the chemotherapy administration code 96401.
Chemotherapy administration codes apply to parenteral administration of nonradionuclide anti-neoplastic drugs; and also to anti-neoplastic agents provided for treatment of noncancer diagnoses (e.g., cyclophosphamide for auto-immune conditions) or to substances such as monoclonal antibody agents, and other biologic response modifiers. The following drugs are commonly considered to fall under the category of monoclonal antibodies: infliximab, rituximab, alemtuzumb, gemtuzumab, and trastuzumab. Drugs commonly considered to fall under the category of hormonal antineoplastics include leuprolide acetate and goserelin acetate. The drugs cited are not intended to be a complete list of drugs that may be administered using the chemotherapy administration codes. Local carriers may provide additional guidance as to which drugs may be considered to be chemotherapy drugs under Medicare. [2]
Why would my trusted colleague say, "No, we have to use 96372?" When we talked, I pointed her to the references cited so far. She, in turn, took me to her local MAC, who says,
Denosumab may not be billed using a chemotherapy administration code. The administration of the product should be billed using CPT code 96372, (Therapeutic, prophylactic, or diagnostic injection (specify substance or drug); subcutaneous or intramuscular).[3]
We laughed (a good auditor always maintains a sense of humor), and realized that this is one of those coding questions that has more than one correct answer. We each looked up other payer guidance and found that one recommends reporting 964011 or 96372. Most payers agree with CMS and instruct us to report 96401.
The message to auditors, IMO, is two-fold. First, always keep an open mind and listen to others thoughts so that you, too, can learn when there is more than one "truth." Secondly, always audit in the context of your payer and published instruction.  There are lots of instances where more than one answer may be correct.
[1] http://www.prolia.com/postmenopausal-osteoporosis/prolia-about.html
[2] http://www.cms.gov/Regulations-and-Guidance/Guidance/Manuals/downloads/clm104c12.pdf ; 30.D
[3] http://wpsmedicare.com/j5macpartb/policy/denosumab-prolia-xgeva-coding-correctly.shtml
Latest posts by Charla Prillaman
(see all)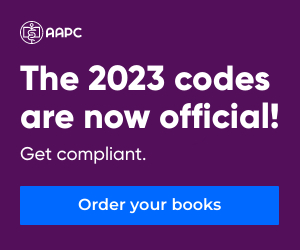 4 Responses to "Prolia® (Denosumab – J0897) Administration"