The Importance of Conducting Internal Monitoring and Auditing
In Compliance
July 22, 2015
Comments Off

on The Importance of Conducting Internal Monitoring and Auditing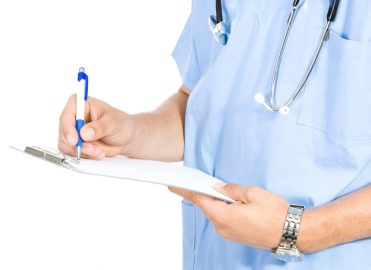 by John Verhovshek, MA, CPC
Periodic audits are essential to assess the effectiveness of your compliance protocols, educational efforts, and corrective actions. A standards and procedures audit enables you to determine whether office policies and day-to-day processes are in compliance; whereas, a claims submissions audit can determine whether physicians and staff are submitting claims in accordance with federal rules and payer policies. Implementing plans for corrective action, when necessary, and to prevent non-compliant activities from reoccurring, will mitigate the potential of a large overpayment disclosures and refunds (and of possible penalties and sanctions).
Systematic, consistent, and organized documentation of audits is required when managing an audit process. Establishing an annual audit work plan is helpful to schedule, track, and manage reoccurring audits. The work plan helps to organize ongoing efforts and can be an important resource when conducting an annual risk assessment (discussed further, below).
To begin, determine which standards and procedures apply to your organization. For example, information for proper documentation, billing, and coding for Medicare can be found on the CMS website (www.cms.gov). For private payers, the information can be found in your payer contracts. Most payers also make coverage and payment policies available on their websites.
In addition to the OIG-identified risk areas (coding and billing, reasonable and necessary services, documentation, improper inducements), consider these additional, possible risks:
Data entry accuracy
Sufficient documentation to validate medical necessity consistent with carrier coverage and reimbursement standards
Compliance with carrier documentation content standards
Legibility
Signatures
Cloning/copy and pasting
Additionally, the OIG and the state's office of Medicaid Inspector General (OMIG) publish Work Plans that inventory the vulnerabilities and risk areas they are targeting, each year. The OIG also publishes alerts and advisory opinions. Monitor these alerts, opinions, and annual work plans to identify potential vulnerabilities in your organization.
Latest posts by John Verhovshek
(see all)