Proposed Rule Increases Physician Payments, Prepares for Alternatives
In MACRA
July 28, 2015
Comments Off

on Proposed Rule Increases Physician Payments, Prepares for Alternatives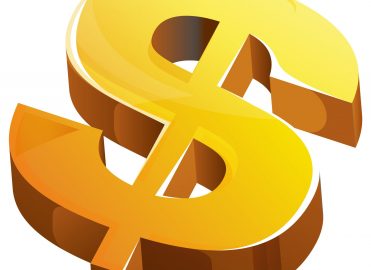 The Centers for Medicare & Medicaid Services (CMS) has proposed a small increase in Medicare payments for providers, for the year ahead. The "Proposed policy, payment, and quality provisions changes to the Medicare Physician Fee Schedule for Calendar Year 2016" sets the 2016 physician fee schedule (PFS) conversion factor at $36.1096, versus the current $ 35.7547. Additional changes in the proposed rule include:
Physician Quality Reporting System (PQRS)
CMS is proposing 300 PQRS measures for 2016. CMS further proposes to add a reporting option that will allow group practices to report quality measures data using a qualified clinical data registry (QCDR).
If an individual eligible professional or group practice does not satisfactorily report or satisfactorily participate while submitting data on PQRS quality measures, a 2 percent negative payment adjustment will apply in 2018.
Physician Compare
CMS will continue to make all individual and group-level PQRS measures available for public reporting, and proposes several new policies:
To include an indicator on profile pages for individual eligible professionals (EPs) who satisfactorily report the new PQRS Cardiovascular Prevention measures group in support of Million Hearts and group practices and individual EPs who receive an upward adjustment for the Value Modifier;
To make individual-level QCDR measures available for public reporting, and, new to 2016, to publicly report group-level QCDR measures;
To publicly report an item (or measure)-level benchmark derived using the Achievable Benchmark of Care (ABC™) methodology. More on this item below;
To include in the downloadable database the Value Modifier tiers for cost and quality, noting if the group practice or EP is high, low, or neutral on cost and quality; a notation of the payment adjustment received based on the cost and quality tiers; and an indication if the individual EP or group practice was eligible to but did not report quality measures to CMS; and
To publicly report in the downloadable database utilization data for individual EPs.
CMS, "will publicly report all measures submitted, reviewed, and deemed valid and reliable in the Physician Compare downloadable file."
The Medicare Electronic Health Record (EHR) Incentive Program
CMS is "proposing to revise the definition of certified EHR technology to require certification of EHR technology in accordance with criterion proposed by the Office of the National Coordinator for Health Information Technology in relation to CMS's form and manner requirements for electronic submission of
"Incident to" Policy
CMS is proposing to clarify that the billing physician or practitioner for "incident to" services must also be the supervising physician or practitioner. Further CMS proposes "to require that auxiliary personnel providing 'incident to' services and supplies cannot have been excluded from Medicare, Medicaid, or other Federal health care programs by the Office of Inspector General, or have had their enrollment revoked for any reason at the time that they provide such services or supplies."
Telehealth
CMS wants to add certified registered nurse anesthetists (CRNAs) to the list of distant site practitioners for telehealth services, and also proposes to add Prolonged service inpatient (99356 and 99357) and ESRD-related services (90933-90936) to the list of approved Medicare telehealth services, for 2016.
The proposed rule also seeks feedback on several issues, including the Medicare Shared Savings Program, how better to enable seniors and other Medicare beneficiaries to make important decisions that give them control over the type of care they receive and when they receive it (advance care planning), and a potential expansion of Comprehensive Primary Care Initiative (CPCI), which is a program devised to better coordinate care for Medicare beneficiaries by providing population-based care management fees and shared savings opportunities.
Significatntly, the proposed rule also begins to prepare for adoption of a Merit-based Incentive payment system (MIPS), as required by the Medicare Access and CHIP Reauthorization Act of 2015 (MACRA). Specifically CMS is requesting input on selection of a the low-volume threshold for excluding providers from MIPS, the definition of clinical practice improvement activities, and input on how to define a physician-focused payment model.
CMS also "seeks broad input on alternative payment models (APM) and indicates that subsequent requests for information will seek specific feedback on APM topics such as the criteria for assessing physician-focused payment models, quality measure and EHR use requirements, and threshold options for APM participants and partial-qualifying APM participants."
CMS is accepting public comments on the 2016 PFS proposed rule until September 8, 2015. A final rule will be issued by November 1.
Latest posts by John Verhovshek
(see all)