Medicare Finalizes SNF 2016 Payment Changes
In AAPC News
August 3, 2015
Comments Off

on Medicare Finalizes SNF 2016 Payment Changes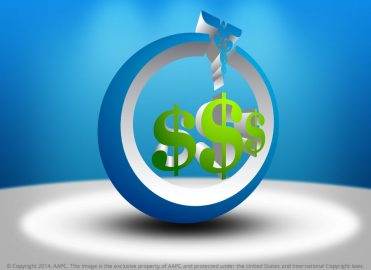 The Centers for Medicare & Medicaid Services (CMS) released a final rule for 2016 skilled nursing facility (SNF) payments, which follows the shift of rates to be based on value and quality of care, rather than volume. According to CMS' July 30, 2015 Fact Sheet, highlights of the final rule (CMS-1622-F) are:
CMS projects that aggregate payments in FY 2016 to SNFs will increase by $430 million, or 1.2 percent, from payments in FY 2015. This estimated increase is attributable to a 2.3 percent market basket increase, reduced by a 0.6 percentage point forecast error adjustment and further reduced by 0.5 percentage point, in accordance with the multifactor productivity adjustment required by law.
Starting in 2018 for the SNF Quality Reporting Program (QRP), CMS is finalizing adoption of three measures in the Improving Medicare Post-Acute Care Transformation (IMPACT) Act, issued October 6, 2014:
(1) Skin integrity and changes in skin integrity;
(2) Incidence of major falls; and
(3) Functional status, cognitive function, and changes in function and cognitive function.
IMPACT requires, "the implementation of a quality reporting program for SNFs and standardized data reporting across four post-acute care settings, including home health agencies, inpatient rehabilitation facilities, skilled nursing facilities and long term care hospitals."
Beginning in 2018, SNFs "that do not satisfactorily report required quality data to CMS under the SNF QRP will have their market basket percentage updates reduced by two percentage points."
See the Program News and Announcements for details.
Latest posts by Michelle Dick
(see all)