In Group Practice, Even a "New" Patient May Be Established
In Billing
August 4, 2015
Comments Off

on In Group Practice, Even a "New" Patient May Be Established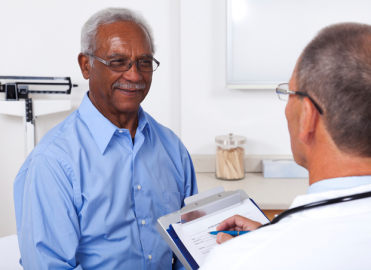 by John Verhovshek, MA, CPC
If no member of a group practice has provided a professional (i.e., face-to-face) service to a patient within the past three years, the patient is "new," according to CPT® and Centers for Medicare and Medicaid (CMS) definitions.
For example, Dr. Jones, a new physician in a group of general practitioners, sees a patient, Mr. Smith. Neither Dr. Jones nor any other GP in the group practice has seen Mr. Smith for a professional service in the previous 36 months. In this case, Mr. Smith is a new patient.
Under CMS rules, if the patient has been seen in group practice within the previous 36 months, he or she is "established" to all providers of the same specialty/subspecialty within that group practice, regardless of whether the individual provider previously has seen the patient.
For example, suppose that Mr. Smith sees Dr. Jones, and six months later returns to the group practice and meets with another GP, Dr. Adams. Although Dr. Adams has not personally seen Mr. Smith, previously, Mr. Smith is an established patient, under Medicare guidelines.
If another provider within the group practice has seen the patient within the past three years, but that provider was of a different specialty/subspecialty, you may report a new patient service. For a list of Medicare-recognized physician specialties, visit the CMS website.
For example, let's now suppose that Dr. Jones belongs to a multi-specialty group practice. After seeing Dr. Jones, Mr. Smith returns to the practice three months later to see an orthopedist, Dr. Bones, who is also a member of the group practice and whom Mr. Smith has not previously seen. Because Dr. Jones (the GP) and Dr. Bones (the orthopedist) are of different specialties, and because Dr. Bones has not provided a service to Mr. Smith within the previous 36 months, Mr. Smith is a "new" patient for Dr. Bones but an "established" patient for Dr. Jones, in the same group practice.
Latest posts by John Verhovshek
(see all)
No Responses to "In Group Practice, Even a "New" Patient May Be Established"