Looking Forward to the Future… Which Begins Oct. 1, 2015
In Coding
August 6, 2015
Comments Off

on Looking Forward to the Future… Which Begins Oct. 1, 2015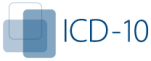 By: Betty B. Bibbins, MD, BSN, CHC, CI-CDI, CPEHR, CPHIT
We are approximately one month away from implementation of ICD10. Finally!
Documentation specificity has been needed for many years throughout healthcare. ICD-9 outgrew the descriptive clinical terms that captures severity of illness and medical necessity many years ago. We should be very happy that the specificity of ICD-10 allows healthcare providers to rise above the generalizations of severity-of-illness, and to specifically capture the immediate and current severity-of-illness of each principal and secondary diagnosis a patient may have. With this increased freedom, ICD-10 allows providers to truly capture acuteness or chronicity, improving or worsening of disease process, and inclusive comprehensive depth of injury and/or trauma. Just being able to communicate these within the medical record should be a cause for celebration throughout healthcare.
As we move forward with greater explicitness in diagnoses, greater and more effective therapeutics, new management options (such as DNA markers that did not even exist a generation ago), and increasing clinical metrics that will increase in the near future, can all be addressed with ICD-10. Let us look forward to this as a new, 21st Century option for communicating quality of healthcare, and not maintain the past.
Our generation barely knew what a computer was 30 years ago. Imagine how healthcare will look to us and to future providers 30 years from now. Let us embrace change and be a part of it. We don't need to accept what is changing – or follow without question. We need to be active participants in molding the unchartered future of this brave new world medicine. Actively help to build it in the most positive and impactful system, and through all visions working together we will care for one another, making this the best that it can and will be. Let us celebrate the future because the future is now.
Betty Bibbins, MD, is the founder, CEO, and executive physician educator of DocuComp Healthcare. Dr. Bibbins is also the founder and dean of faculty at DocuEd LLC, the first nationally recognized program that provides clinical documentation specialist (CDS) education and certification for hospitals' clinical staff, including hospitalists, attending physicians, physician assistants, and nurse practitioners. 
Latest posts by Guest Contributor
(see all)