I Am AAPC
August 1, 2015
Comments Off

on I Am AAPC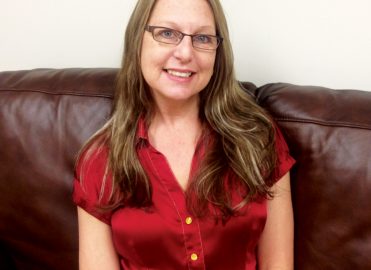 Candice M. Ruffing, CPC, CPB, CPMA, CENTC
I began my journey in healthcare in 1996 at a local hospital as an outpatient registration clerk. I was immediately fascinated by the different testing and procedures of patients. A couple of years later I was recruited to the private practice of one of the hospital's physicians and hired to work in the front office and to file medical records, as needed.
Welcome to the Business Side
The billing manager at the practice sensed my desire to learn and asked me if I would be interested in seeing how the business side of healthcare worked. I jumped at the opportunity. That's where my future changed. My mentor, Dawn Kleabir, CPC, CGSC, began by showing me how charges are entered, claims are filed, payments are posted, and denials are worked. About a year later, she handed me operative reports and coding books.
I Was Hooked
I knew I wanted to be a coder. My manager introduced me to AAPC and the Stuart, Florida, local chapter. I admit, I was scared to death the first time I walked into a meeting, but the overwhelming welcome was a nice surprise. A year later, I sat for my Certified Professional Coder (CPC®) exam and passed.
Giving Back to AAPC
Today, I am a compliance consultant for an amazing consulting firm, hold four AAPC certifications, and have served as an officer for my local chapter three times. I am now serving my third year on the AAPC Chapter Association Board of Directors as vice chair.
The members, friends, and colleagues I have met over the years through AAPC are priceless. I encourage my clients to invest in their staff by joining AAPC and having their staff certified.
Latest posts by Michelle Dick
(see all)