Is Risk-adjusted and Value-based Reimbursement the End of CPT®?
August 1, 2015
Comments Off

on Is Risk-adjusted and Value-based Reimbursement the End of CPT®?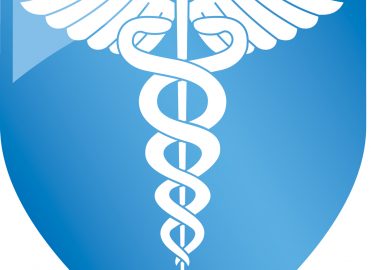 The payment model reflects a possible transition to using diagnosis coding exclusively.
The healthcare community is in a period of transition. The concept of value-based reimbursement is centered on paying for quality, not for quantity, of healthcare. Moving away from the old way of doing things means that "the more you do, the more you get paid" no longer applies. It's a drastic change from what we have been doing for the past 30-plus years. It's here, and it requires attention. It's our future.
On January 26, 2015, U.S. Department of Health & Human Services Secretary Sylvia Mathews Burwell made a historic announcement of a timetable for shifting from fee-for-service to value-based reimbursement. She discussed alternative payment models in which providers are accountable for the quality and cost of care for the people in populations they serve. The timetable calls for 50 percent of all Medicare provider payments to be in an alternative payment model by 2018. It is estimated that 20 percent of Medicare payments currently come from alternative or population-based payment models.
Medicare's Alternative Payment Models
Medicare Advantage and Accountable Care Organizations (ACOs) are relatively newer payment models. In 2015, 17.3 million beneficiaries were enrolled in a Medicare Advantage plan, and approximately 8 million Medicare beneficiaries received healthcare from ACOs by January 2015.
Both models use a risk-adjusted reimbursement methodology called hierarchical condition categories (HCCs). HCCs are based on ICD-9-CM diagnoses and have almost nothing to do with CPT®. Tests, consults, and procedures are still reimbursed through CPT® codes, but in future models even that may go away because the revenue generated to pay for healthcare in these models is based on patient diagnoses.
Risk-adjusted
Reimbursement and HCCs
Risk-adjusted reimbursement focuses on the treatment of disease states, rather than on office visits. This means the disease states that cause risk for the patient (as well as the financial risk for taking care of the patient) must be appropriately identified, documented, and coded. Depending on the risk model, there is a method for evaluating financial risk for each disease and determining the available revenue to pay for the healthcare costs.
The best analogy is to consider an empty pool into which dollars are thrown, depending on risky conditions each member/patient has. Primary care physicians (PCPs) are paid out of that pool, as are consultants and hospitals. Diagnostic tests also are paid from the pool. There are variations on this model but, basically, the money used to pay for patients' treatment is generated based on the diseases those patients have. There is no penalty for taking care of sick patients; indeed, there may be an incentive. In a true risk model, PCPs get a share of what's left over in the pool at the end of the year.
The bottom line: PCPs are incentivized to find all of patients' diseases, document and code them correctly, and keep their patients out of the hospital. In other words, the incentive is to keep patients as healthy as possible.
What a concept: A reimbursement model that parallels the practice of medicine!
Private Insurers Are Heading in the Same Direction
The same week that Burwell made her announcement, a private industry consortium of healthcare leaders (Health Care Transformation Task Force) announced they "aspire to put 75 percent of their business into value-based arrangements that focus on the Triple Aim of better health, better care and lower costs by 2020." They specifically reference HCCs as the basis for tracking and accounting for the disease states that generate revenue.
In addition, there is Obamacare, which has enrolled 22 million individuals since inception, according to a 2015 RAND study. Each private health plan in a health insurance exchange receives a set amount of money for each patient/member. At the end of a year, the health plans with the healthier patients pay the health plans that have the sicker patients, based on documentation and ICD-9-CM coding assignment. Plans that don't identify the risk conditions their patients have will end up paying money to plans that do.
Currently, 90-95 percent of all risk-adjusted ICD-9-CM codes are assigned by physicians. I am a physician, so I can say, "That doesn't make sense." Physicians are not coders, and probably never will be. Yet, today, the revenue available to take care of approximately 48 million patients is based on physicians trying to document for ICD-9-CM, and then trying to code in ICD-9-CM, although this has never been important to them in the past.
Would the End of CPT® Be a Bad Thing?
Physicians and coders both have adjustments to make to keep up with healthcare reform. I can't say for sure which payment model will prevail in 10 years, or whether ICD-10 and HCCs will replace CPT®, but I do know the changes we face will create opportunities for those who not only accept those changes, but prepare for them.
---

Todd M. Husty, DO, FACEP, is the president of Medical Audit Resource Services, Inc. (MARSI), a coding and documentation consulting company in business for 26 years. He admits to not being an expert in coding — his job is training physicians on documentation improvement. MARSI's expert coders provide ongoing training through queries.
Latest posts by Guest Contributor
(see all)