Medicare Patients Limited on Anesthesia for Upper GI Scopes
By Nancy Clark
August 29, 2015
Comments Off

on Medicare Patients Limited on Anesthesia for Upper GI Scopes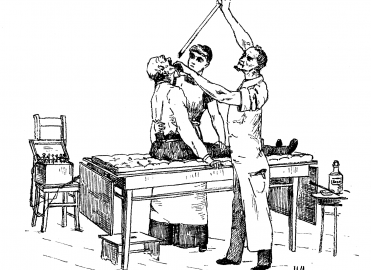 By Nancy Clark, CPC, COC, CPB, CPMA, CPC-I
Medicare Administrator Contractors (MACs) are now limiting the use of monitored anesthesia care with drugs such as propofol for specified procedures, unless precise diagnoses are present on the claim. Novitas Solutions became the latest to update its local coverage determination on Monitored Anesthesia Care, in June. Noridian has had a policy in place since 2014 , and many commercial carriers have similar guidelines.
Included in the procedures in which MACs now offer limited reimbursement is 00740, Anesthesia for upper gastrointestinal endoscopic procedures, endoscope introduced proximal to duodenum.  This anesthesia code is used in tandem with upper gastrointestinal endoscopies spanning CPT® codes 43200-43273 for the use of propofol anesthesia, which is widely accepted as the standard of care by gastroenterologists. According to the American Society for Gastrointestinal Endoscopy, the clinical advantages of propofol include rapid onset, favorable pharmacodynamics, mild antiemetic properties, potentially greater effectiveness, rapid termination of effect, and expedited recovery.
Note that these upper GI endoscopy codes include the use of moderate sedation, which differs from monitored anesthesia care.
Monitored Anesthesia Care vs. Moderate Sedation
As written in CMS Pub 100-07 transmittal 59 §482.52 Condition of Participation: Anesthesia Services, monitored anesthesia care includes Deep sedation/analgesia: a drug-induced depression of consciousness during which patients cannot be easily aroused but respond purposefully following repeated or painful stimulation. The ability to independently maintain ventilatory function may be impaired. Patients may require assistance in maintaining a patent airway, and spontaneous ventilation may be inadequate. Cardiovascular function is usually maintained. An example of deep sedation would be a screening colonoscopy when there is a decision to use propofol, so as to decrease movement and improve visualization for this type of invasive procedure.
Despite the reference to utilization of deep sedation with colonoscopies, there is no such reference for an upper GI scope procedure. These services include only Moderate Sedation/Analgesia: ("Conscious Sedation"): A drug-induced depression of consciousness during which patients respond purposefully to verbal commands, either alone or accompanied by light tactile stimulation. No interventions are required to maintain a patent airway, and spontaneous ventilation is adequate. Cardiovascular function is usually maintained. For example, a patient undergoing the reduction of a dislocated large joint (shoulder) may require this form of sedation to tolerate the procedure.
The World Journal of Gastroenterology published a study comparing monitored anesthesia care and moderate sedation. The main findings of the paper were that deep sedation was more frequent in the monitored anesthesia care group; and, this group had a more rapid recovery after the procedure.
Despite these findings, monitored anesthesia care is only covered for these Medicare beneficiaries with designated diagnoses. These include significant medical conditions, such as:
Diabetes
Certain specified hypothyroidism
Morbid obesity
Cystic fibrosis
Dementia
Alcohol and drug-related disorders
Schizophrenia
Major depressive disorders
Specified heart and chronic kidney diseases
Pediatric patients
Combative patients
Patients with low pain thresholds or those who suffer severe pain
Certain anaphylactic reactions
Become familiar with your local carrier's and commercial payers' policies so that you can advise your patients on the type of anesthesia coverage provided, prior to the procedure.
Latest posts by Nancy Clark
(see all)
No Responses to "Medicare Patients Limited on Anesthesia for Upper GI Scopes"