Chapter Mentoring Program Needs YOU!
August 1, 2015
Comments Off

on Chapter Mentoring Program Needs YOU!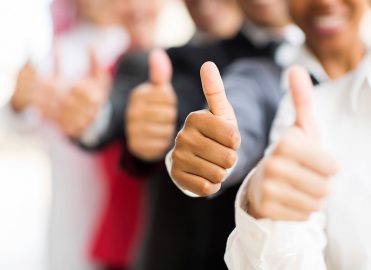 Give your gift away and discover your purpose.
You've worked in the business side of medicine for several years, struggled to learn the correct way to do everything, spent countless hours researching guidelines, and felt helpless when the answers to your questions were nowhere to be found. Now, you finally feel like you've got this coding thing figured out. You're in the right field and you've found your "gift." It's time to give back.
One of my favorite quotes comes from David Viscott: "The purpose of life is to discover your gift. The work of life is to develop it. The meaning of life is to give your gift away."
What better way to "give your gift away" than through your local chapter's mentoring program? Not only will you help someone just starting out (either in the field or in a new specialty), but you'll quickly realize that being a mentor is a gift itself.
Attention Mentors
As a mentor, you can take great pride in knowing you are growing another member's skillset. There is truly no better feeling than to watch another person achieve his or her goals thanks to your help and encouragement.
Attention Mentees
Your mentor can assist you in getting to know other members within your chapter and familiarize you with the AAPC website and forums. The time spent learning and growing at the side of a skilled expert is irreplaceable. I encourage any member feeling overwhelmed by the challenges of starting out (or advancing) in this field to seek a mentor. Mentoring is not just for new members either; if you're an established member taking on a new certification, you may benefit from a mentor in your new field of interest. In attending local chapter meetings, you are in the perfect place to seek out a mentor.
Get with the Program
AAPC has created a chapter mentoring program to guide mentors and mentees along the way. If you are interested in mentoring, or if you are seeking a mentor, contact the member development officer of your local chapter. If your chapter doesn't have a member development officer, any officer should be able to assist you in getting the process started. Here's how it works:
The local chapter will request that any interested parties, whether mentors or mentees, complete an interest form survey and return it to the member development officer.
The member development officer will review the forms, match up mentors to mentees, and notify the involved parties.
The mentor and mentee are then responsible for developing a relationship that will fulfill each other's goals and expectations.
---

Sarah Wechselberger, CPC, CPB, CPMA, is clinical coding and reimbursement coordinator at Baxter Regional Medical Center. She started her medical coding career in 2002 with a multi-physician obstetrics/gynecology practice. Wechselberger worked for a multi-specialty billing group before working at a healthcare system. She has served office for the Mountain Home, Ark., local chapter and is Region 5 representative of the 2015-2018 AAPC Chapter Association board of directors.
Latest posts by Guest Contributor
(see all)