Avoid Claim Denials for Incision and Drainage Services
In AAPC News
August 10, 2015
Comments Off

on Avoid Claim Denials for Incision and Drainage Services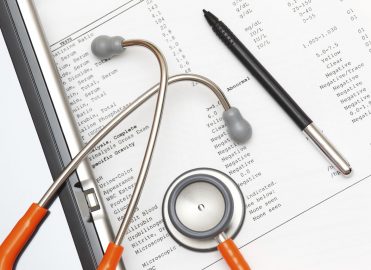 Getting Medicare administrative contractors (MACs) to reimburse your Part B claims for incision and drainage services requires familiarity with national and local coverage determinations. Payer policies may differ on some points, but there's one criterion on which they all agree: Diagnoses must support medical necessity.
Documentation Points the Way
Most hematomas, seromas, and cysts do not require incision and drainage; so, red flags automatically go up when these services are reported.
NGS Medicare writes in its LCD for Incision and Drainage of Abscess of Skin, Subcutaneous and Accessory Structures (L28490), "The patient's medical record must contain documentation that fully supports the medical necessity for the incision and drainage, as well as a full description of the procedure performed."
To meet the medical necessity requirement, the provider must document relevant medical history, physical examination, and results of pertinent diagnostic tests or procedures.
The provider must also document signs and symptoms. For example, it would be appropriate to report CPT® code 10060 Incision and drainage of abscess (eg, carbuncle, suppurative hidradenitis, cutaneous or subcutaneous abscess, cyst, furuncle, or paronychia); simple or single or 10061 Incision and drainage of abscess (eg, carbuncle, suppurative hidradenitis, cutaneous or subcutaneous abscess, cyst, furuncle, or paronychia); complicated or multiple if the provider documents incision and drainage of a lesion due to abscess, pus collection, pain, infection, or inflammation.
Pay close attention to the type of lesion, however: Incision and drainage of a blister would require documentation of a "super infection" with pus and abscess formation.
You also need to keep in mind who is performing the service. For podiatrists, reporting CPT® code 10060, 10061, or 10160 Puncture aspiration of abscess, hematoma, bulla, or cyst for a diagnosis of unspecified cellulitis/abscess of toe (681.10), onychia/paronychia of toe (681.11), cellulitis/abscess of foot except toes (682.7), or other specified disorders of skin (709.8) would be payable. A diagnosis of suppurative hidradenitis (705.83) would be subject to review, however, as this condition is not commonly found in the foot.
Note: Suppurative hidradenitis, also known as acne inversa, is a chronic skin disease characterized by recurrent boil-like lumps (nodules) under the skin. The nodules become inflamed and painful. They tend to break open (rupture), causing abscesses that drain fluid and pus. This is the only condition for which it wouldn't be considered excessive to perform incision and drainage services in the same patient, same location, more than twice per year. "However," NGS Medicare writes in its LCD, "documentation must be clear as to the reason more definitive therapy is not appropriate."
Lastly, you can document anesthesia all you want, but you won't be separately paid for it. Payment for anesthesia administered by or incident to the physician performing the incision and drainage is included in the payment for the procedure.
Latest posts by Renee Dustman
(see all)