Finally – Tobacco Use That Isn't a Mental Health Issue
By Jeanne Yoder
In Coding
August 20, 2015
Comments Off

on Finally – Tobacco Use That Isn't a Mental Health Issue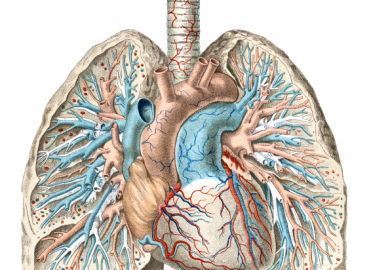 By Jeanne Yoder, RHIA, CPC, CPC-I, CCS-P
Finally. A way to code tobacco use without tagging a patient with a mental condition. What percent of the patients coded with ICD-9-CM 305.1 Tobacco Use Disorder actually have some kind of mental disorder? Usually to receive a mental health diagnosis, the condition has to cause a problem in the individual's life. Does smoking cause a problem in the life if a 22 year-old male. Probably not.
Why did the doctor document that the patient smoked/used tobacco? Was it the underlying cause of a medical condition, such as erectile dysfunction? Did it impact a medical condition, such as decreasing cilia movement in a patient with a respiratory problem? Did it decrease oxygenation and therefore slow the healing of a wound? Was it a risk factor for lung cancer and the doctor took time to help the patient understand the risks of his behavior? Why was this factor which influenced health a mental health issue?
In ICD-10-CM, before applying a tobacco related code, there needs to be documentation as to why the tobacco use was entered into the record. For instance: The patient has a dependency on tobacco; Tobacco use is a health risk factor; The tobacco use does not impact this episode of care).
Examples:
Patient presents with a desire to stop smoking and requests assistance. The patient does not yet have any smoking associated issues. Patient does not express any negative impacts in his family or work life due to smoking. Patient expresses desire to avoid possible future health issues. Patient uses cigarettes and sometimes uses e-cigarettes. Patient reports no other drug dependence or mental health issues.
F172.00 Nicotine dependence, unspecified, uncomplicated
Patient presents for laceration to right forearm caused by a sharp edge on the microwave door. Laceration three days old. Edges together. No infection. Patient smokes 2 packs of cigarettes per day.
Z72.0     Tobacco use
BOTTOM LINE: When there is documentation of tobacco use, the documentation must be reviewed to ensure the correct tobacco use or dependence code is used. There are more than 60 other tobacco related codes including:
O9933-  Smoking (tobacco) complicating pregnancy
P042      Newborn affected by maternal use of tobacco
P9681    Exposure to (parental) (environmental) tobacco smoke in the perinatal period
T652-   Toxic effect of tobacco
Z5731    Occupational exposure to environmental tobacco smoke
Z716      Tobacco abuse counseling
Z720      Tobacco use
Z7722    Contact with and (suspected) exposure to environmental tobacco smoke (acute) (chronic)
Z812      Family history of tobacco abuse and dependence.
Latest posts by Jeanne Yoder
(see all)