Final Rule Protects Providers' Ethics
By admin aapc
In CMS
January 5, 2009
Comments Off

on Final Rule Protects Providers' Ethics
The U.S. Department of Health and Human Services (HHS) issued a final rule Dec. 18, 2008 to ensure HHS funds do not support morally coercive or discriminatory practices or policies in violation of federal law.
"Doctors and other health care providers should not be forced to choose between good professional standing and violating their conscience," HHS Secretary Mike Leavitt said. "This rule protects the right of medical providers to care for their patients in accord with their conscience."
Specifically, the final rule:
Clarifies that non-discrimination protections apply to both institutional health care providers and individual employees working for recipients of certain HHS funds;
Requires recipients of certain HHS funds to certify their compliance with laws protecting provider conscience rights; and
Designates the HHS Office for Civil Rights as the entity to receive complaints of discrimination as described by existing laws and this regulation.
The total quantifiable costs of this regulation are estimated to be $43.6 million each year.
The final rule "Ensuring That Department of Health and Human Services Funds Do Not Support Coercive or Discriminatory Policies or Practices in Violation of Federal Law" went on display Dec. 19, 2008 at the Federal Register and goes into effect Jan. 20.
Latest posts by admin aapc
(see all)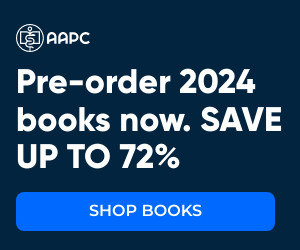 No Responses to "Final Rule Protects Providers' Ethics"