Changes: It's That Time of Year
In AAPC News
September 9, 2015
Comments Off

on Changes: It's That Time of Year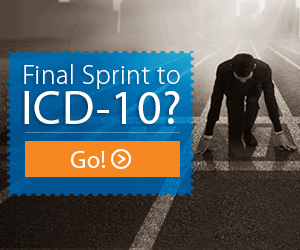 By Brenda Edwards, CPC, CPB, CPMA, CPC-I, CEMC, CRC
A change of seasons. Clocks falling back an hour (in most places). Changing traffic patterns on the way to work because of back to school. We begin anticipating the new CPT® code set with the approaching AMA Symposium in November. And one of the biggest changes we will ever encounter in healthcare is about to occur: ICD-10 implementation.
How do you deal with change? Are you excited about change, or someone who likes things to remain status quo?
Over the past couple of years, I have adopted an attitude of positive thoughts. I am going to find the absolute best things that ICD-10 has to offer! A few years ago, I wrote an article for Coding Edge (August 2011) entitled "Good Grief! ICD-10 is My New Adventure" that was based on the stages of grief. We can't look at this important and much needed change in a negative manner, but rather embrace the possibilities of the new code set. Here are some positive ways to conquer this new code set!
• Determine what you can and cannot control
o The code set is coming and we cannot control that, but we can be prepared. If you haven't yet started training, it's not too late! AAPC has the on-line ICD-10 Assessment Course. The course not only shows your proficiency with ICD-10-CM but also fulfills AAPCs certification maintenance requirements. BONUS! You also get 16 CEUs!
• Develop new routines in your coding duties
o ICD-10 will take longer initially so what can you do in your current routines to allow yourself more time? Have you updated your list of common codes (you know, that cheat sheet that so many of us use)? Keep in mind that there are many codes that will require more detail than the previous ICD-9 code offered so you may only be able to partially update your list to get you to the range of new codes. But hey, that will help! Another option is to tab the most commonly used diagnoses in your ICD-10-CM book.
• Connect with others who are sharing this experience
o A perfect reason to attend your AAPC Local Chapter meeting! We're all in the same boat together and we can share tips and tools at meetings to make the transition easier. Remember, not only coders attend the meetings; you may find a clinician, a practice manager, compliance professional or billing specialist that will have useful information to share. Our chapters are vital to our profession and networking at this important time is a great way to strengthen our chapters too.
Change can bring exciting new opportunities. You can be a leader in your group or facility. By staying flexible (don't be set in your ways), you can build self-confidence as you become more familiar with the new code set. Remember-we are all back on a level playing field with ICD-10-CM regardless of how long we have been coding. I'm counting the days until ICD-10 is implemented. I get giddy with excitement because this is something new and I get to be a part of it!
Latest posts by Brenda Edwards
(see all)