Inspire Through Leadership
September 1, 2015
Comments Off

on Inspire Through Leadership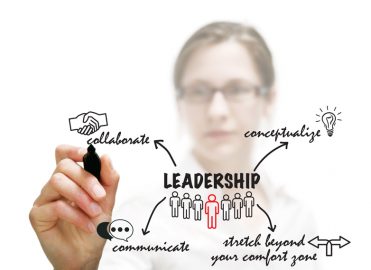 By Maria (Rita) Genovese, CPC, PCS
Develop the skills necessary to advance your organization to greatness.
A successful organization can be attributed to its leaders. Through effective leadership, individuals are influenced, inspired, motivated, and aided in achieving personal goals that ultimately serve to elevate the entire team.
Some people are born leaders, but even they have a learning curve. Being an effective leader means always looking to improve inherent skills and learn new ones. Leaders must possess certain key skills, whether inherent or learned — namely, the ability to collaborate, communicate, and conceptualize.
Collaborate
Leadership may seem like a solitary endeavor, but it is far from it. Leaders who are disconnected from their team produce poor results. Leaders must be able to work cooperatively with everyone: physicians, staff, patients, vendors, etc. They must also be able to promote collaboration within the entire team.
As a leader, make a point to get to know your team — how they work and how they live. Embrace individual personalities and promote acceptance. This will create relationships built on respect, which will improve your ability to manage and motivate others.
Communicate
Communication is an essential skill for a leader. Not everyone possesses this skill, so it is the leader's responsibility to facilitate communication among the ranks. Leaders who have an open door policy and promote productive communication within the organization will see far better results.
Communicate expectations clearly and concisely, always be approachable, and listen to what your coworkers and colleagues have to say.
Conceptualize
Leaders are visionaries. Anyone who focuses on just his or her role is incapable of seeing the big picture. Tunnel vision puts restraints on everyone involved.
Share your vision and strategies so your team knows where you stand and understands how they fit into the big picture. Be open to new ideas, even if they're not your own. Take risks and accept the consequences of those risks.
Stretch Beyond Your Comfort Zone
If being a leader is out of your comfort zone, but you really want to advance in your career, start out slow. For example, volunteer in your chapter and run for a low-level officer position. When you're more confident, run for president. Our chapters need dynamic leadership, so think about volunteering today and help us grow great chapters.
---

Maria (Rita) Genovese, CPC, PCS, is director of operations, Department of Medical Oncology and Jefferson Infusion Centers, Thomas Jefferson University. She manages a practice of over 50 physicians, two outpatient infusion centers, and a support staff of 200. Genovese has over 20 years of experience in billing and practice management, most recently in the areas of family medicine and medical oncology. She also educates physicians and staff in medical coding and compliance regulations. Genovese serves as president of the Greater Philadelphia Chapter, and served as either chapter president or vice president in 2008, 2010, and 2012. She is a Region 1 representative of the AAPC Chapter Association and a former member of AAPC's National Advisory Board.
Latest posts by Guest Contributor
(see all)