A&P Tip: Ovarian Cancer
September 1, 2015
Comments Off

on A&P Tip: Ovarian Cancer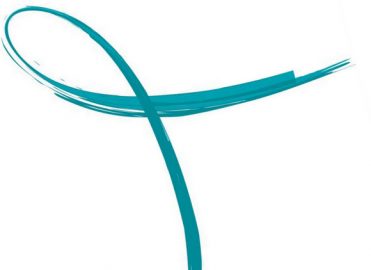 Ovaries are female gonads, the primary reproductive organs of the female reproductive system. Located in the pelvis, one on each side of the uterus, their main purpose is to produce ova, or eggs. Ovaries are also endocrine glands and produce sex hormones (progesterone, estrogen, etc.) that govern the early development of the female reproductive system and contribute to the menstrual cycle. Ovaries are nodular bodies and each is approximately 4 cm long by 2 cm wide. A suspensory ligament attaches the ovary to the pelvic wall, and a rounded cord called the ovarian ligament (which lies within the broad ligament) attaches it to the uterus. An ovary consists of numerous ovarian follicles embedded in a layer called the cortex, which is directly below the ovary's surface, and is abundantly supplied with blood vessels.
It's estimated that in 2015, 21,290 women will be diagnosed with ovarian cancer, and that approximately 14,180 of those women will die from the disease (http://seer.cancer.gov/statfacts/html/ovary.html). Death rates increase with age, and ovarian cancer is the 12th leading cause of cancer deaths in the United States.
Ovarian cancer may cause one or more of the following signs and symptoms:
Vaginal bleeding or abnormal discharge
Pain in the pelvic or abdominal area
Back pain
Bloating
Feeling full quickly while eating
Change in bathroom habits
---

Rhonda Buckholtz, CPC, CPMA, CPC-I, CENTC, CGSC, COBGC, CPEDC, is vice president of ICD-10 Training and Education at AAPC.
Latest posts by Rhonda Buckholtz
(see all)