Develop Professionally for Success
September 1, 2015
Comments Off

on Develop Professionally for Success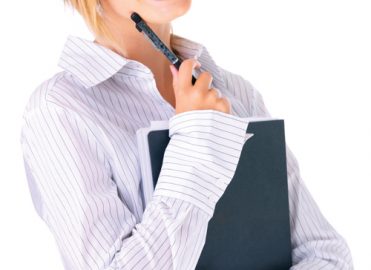 Dawn Moreno, PhD, CPC, CBCS, CMAA, MTC, CPL, CLT
Think outside the box when it comes to advancing your professional skillset.
As a long-time medical coding, billing, and medical office management instructor, I often speak to coworkers, peers, and students who are interested in continuing professional development. To get there, some people envision sitting through long, boring seminars, struggling to stay awake while dreaming of the delicious lunch waiting for them. Although many of us probably have sat through mind-numbing meetings such as these, it's not the only way to advance yourself professionally.
Ensure Your Skills Are Current
As an AAPC certified professional, you need continuing education hours to ensure you are up to date on the changes in your chosen field. You can make the most of the requirement by earning your continuing education units (CEUs) in ways most interesting to you.
AAPC offers members 12 free CEUs per year through Healthcare Business Monthly. Other professional publications also offer 12 CEUs per year with a low subscription price. The advantage is that you learn valuable information and earn many of your CEUs to maintain membership. You can also earn CEUs by attending AAPC (or AAPC-approved) courses, webinars, and seminars.
Likewise, AAPC conferences provide an avenue for you to develop professionally, network with other professionals, and take classes that interest you. Conference is like a mini-vacation, but you come home with many CEUs.
With the advent of ICD-10, we can all use an anatomy or terminology refresher class. AAPC offers these, as well. Even if you already know medical terminology and anatomy, you can always learn something new. As you know, nothing stays the same in this industry!
Another way to accelerate your professional growth is to expand your knowledgebase. For example, if you're a medical coding professional, why not venture into the medical billing field? You'll not only expand your knowledge about reimbursement but also earn CEUs. (Look for an entity that will give you a good amount of CEUs for taking their program.)
Get with Other Professionals
Professional development isn't just about earning CEUs. The ultimate goal is to become the best professional you can be. Get plugged into a national organization like AAPC and become active on the local level, as well. Attend local chapter meetings. Take on a leadership role in your local chapter. Volunteer to proctor exams. Teach a review class. This involvement will make you feel connected to other professionals and you will quickly become an essential part of your AAPC local chapter.
Explore Free Educational Apps
If you're big on ideas but short on time, smartphone apps make it possible to learn anywhere, anytime. There are apps for medical terminology, anatomy, ICD-10 — you name it — and many are free.
Gain a Competitive Edge
Part of growing as a professional involves improving your basic job skills and expanding your horizons. Through your local community college or adult education center, you can explore topics such as professional resume writing or how to interview more effectively. Classes in business management might help you to land a more lucrative management role. Even if you've been in the business for 20 or more years, you'd be surprised what you can learn to help yourself become more competitive.
Take Advantage of Resources
Asking to observe in a department that you don't know anything about is a great way to develop professionally. For example, if you don't know anything about oncology coding, ask to observe the oncology department for a few days as they code records. You'll probably need to sign confidentiality agreements, but this shouldn't be a problem if you already work for a multispecialty practice or hospital.
Put Yourself Out There
Embrace constructive feedback. Ask your boss what your strengths and weaknesses are, and then do something to strengthen your weak areas. Participate in AAPC forums; and when people post questions, try to answer them. We can always learn something from each other.
---
Dawn Moreno, PhD, CPC, CBCS, CMAA, MTC, CPL, CLT, teaches adults medical coding, medical billing, and medical office management for MT Advantage. She writes for professional journals and blogs within the medical and legal industries. Moreno's motto is that one is never too old to learn something new. She is a member of the Albuquerque, N.M., local chapter.
Latest posts by Guest Contributor
(see all)