With Dedication, Dreams Come True in America
September 1, 2015
Comments Off

on With Dedication, Dreams Come True in America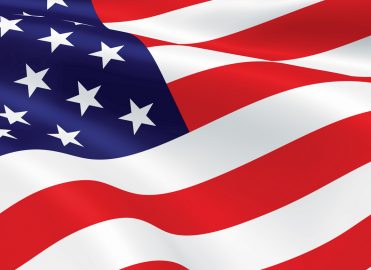 Members immigrate to the United States and hurdle over career barriers in the healthcare industry.
If you think medical coding is hard, try learning it when English isn't your first language. Medical terminology is difficult, anatomy and pathophysiology are confusing, and doctors' notes can be challenging to decipher — throw into the mix all of the payer and government rules and regulations and it's a wonder anyone — let alone someone with a language barrier — can make sense of it all.
Meet four incredible women whose struggles and successes should serve as inspiration to us all.
Janya Gladu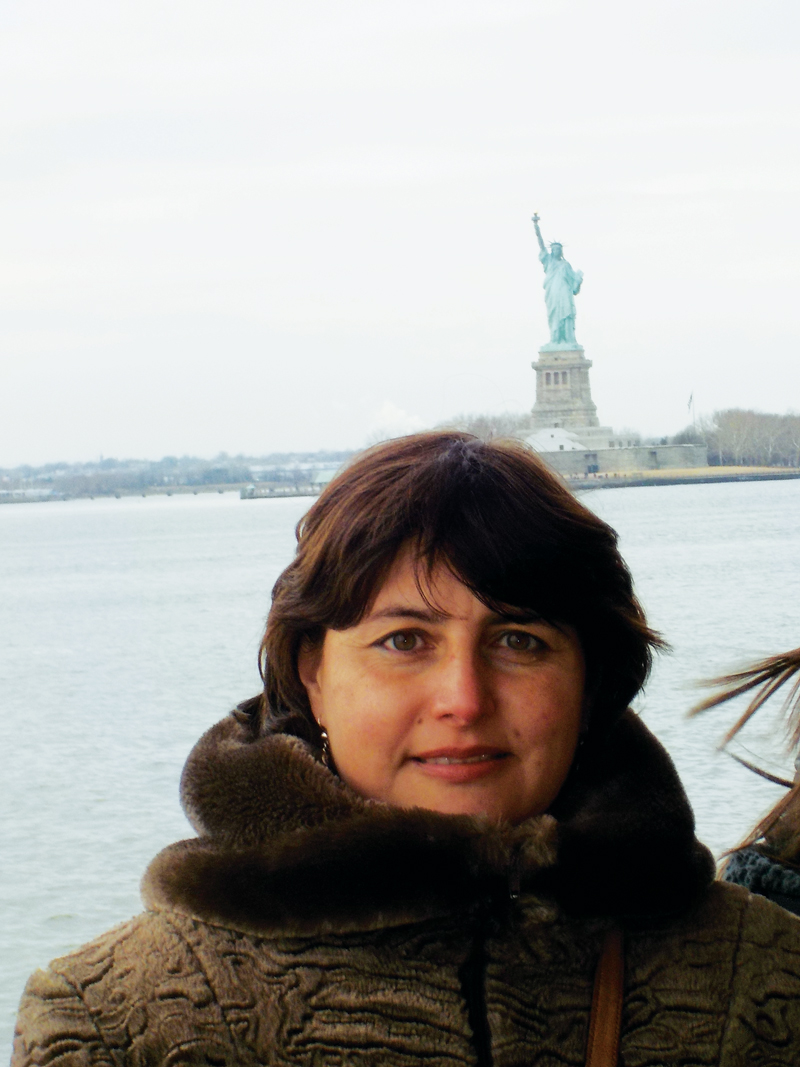 Janya Gladu, CPC, CPB, arrived in United States in December 1999, just before Christmas. She said, "I loved it all — festivities, decorations, and lights — coming from a country that hadn't celebrated religious holidays for over 70 years." Months later, she was married to a man to whom she was introduced during his missionary trip, giving aid to orphanages in Russia.
Gladu came from a math and computer technology background. She said, "I have a master's degree in mathematics and a secondary degree in computing technology. I also attended religious college with a degree in Director of Sunday School." In Russia, she had taught math to high school students and organized Sunday school, worked with teens at her local church, and taught Bible studies to boarding school students.
In America, Gladu wanted to find part-time work in a field related to math. She said, "I saw advertising for a coding school in a magazine." Gladu thought, "What a perfect start! It could lead anywhere in the medical field." She took the advice of a friend to find a school or courses locally, not online.
Getting in the Trenches to Overcome Challenges
Gladu finished Seacoast Career School in Sanford, Maine, as a health claim student, and in 2013 she completed her Certified Professional Biller (CPB™) medical billing course. She said, "I scored an 'A' in both!" Gladu proudly passed her exams to obtain Certified Professional Coder (CPC®) and CPB™ certifications.
Gladu loved learning anatomy and medical terminology, but spelling and pronunciation were difficult. She said, "The majority of all that knowledge was new for me, as English was my second language."
The language barrier was evident for Gladu while she worked at the hospital. She said, "I am not talking about discrimination, but immigrants who arrive in this country as adults have an accent to deal with."
Getting Involved and Volunteering
Gladu worked at Huggins Hospital in Wolfeboro as a Medicaid biller, but isn't currently working in the medical field. This year, she is secretary of the Seacoast-Dover, New Hampshire, local chapter, with the encouragement of Pam Brooks, CPC, COC, PCS.
Gladu's advice to members who are facing challenges: Volunteer! She said, "If you love what you are doing, go for it! Volunteer to let people get to know who you are and your abilities … This way they will be more comfortable to make a decision to hire you."
Maria Castaneda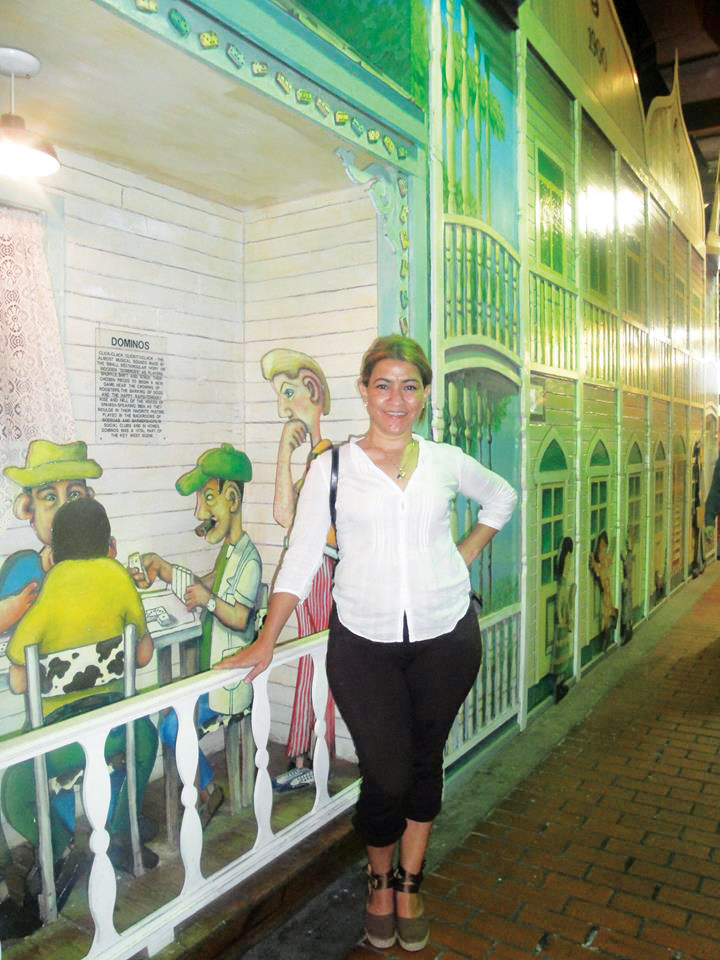 Maria Castaneda was born in Cuba. She came to the United States in 2013, petitioned by her mother who lived in the states already. Castaneda said, "I have always wanted to come to this country — well, as a matter of fact, all Cubans dream about is getting off of our island." The day she received her visa is etched in her mind as one of the happiest days of her life.
"Finally, I could join my family. I knew better changes and opportunities were ready for me here," Castaneda said.
Castaneda has been living in Miami, Florida, for more than six months and has reunited with her family. She became certified in the Medical Front Desk and Billing Specialized program from Florida Career College, Miami Campus, and is studying to get certified through AAPC.
Prior to coming to the United States, Castaneda has worked various administration jobs for 20 years in Cuba. She said, "The past nine years have been very pleasant and enriched my professional life." Castaneda was the executive secretary of The French Alliance of Havana, which is a cultural institution headquartered in Paris, France, with the goal of taking French culture and language to every corner of the world.
Breaking the Language Barrier
Castaneda said, "I came to this country to follow a dream and to be part of this great nation." She has a long road ahead of her, but is paving a solid path behind her. Castaneda recalls the challenges she has faced getting into the medical field as an immigrant:
As all immigrants, I didn't have any references from here, nor a diploma. Since my English knowledge wasn't so bad, I decided to go back to school, thanks to my family and their support. … I enrolled in a 10 month program at Florida Career College, Miami Campus, without knowing it was exactly what I needed. I was fascinated at how medical coding because it was the first time I saw medical services becoming codes. Medical coding seems very well organized, and there is nothing like it in Cuba.
When asked what Castaneda's biggest challenge has been, she said, "The English language."
"Even when I spoke some English, it was difficult for me to find a job, since I had no references, nor diploma or studies in this country. That's why I decided to study in order to find a better job," Castaneda said.
Spanish is Castaneda's native language, but her classes were all in medical English, as well as her codebooks, notebooks, and medical dictionary. Castaneda said, "I thought I knew enough English, but I had to work twice as hard as the rest of my classmates."
Advice to Members Entering the Coding Field
Castaneda follows her teacher's advice, "Study, study, and study, and do your homework!" She sits down for hours until she better understands her books, terminology, and rules. For anyone who comes to this great country, Castaneda advised, "Learn English and be perseverant, because there will always be obstacles. This is a country of opportunities, but they're not going to come easily and knock at your door. Work hard, study hard, and prepare yourself, so when the opportunity comes, you'll be ready for it."
Namrata Mehta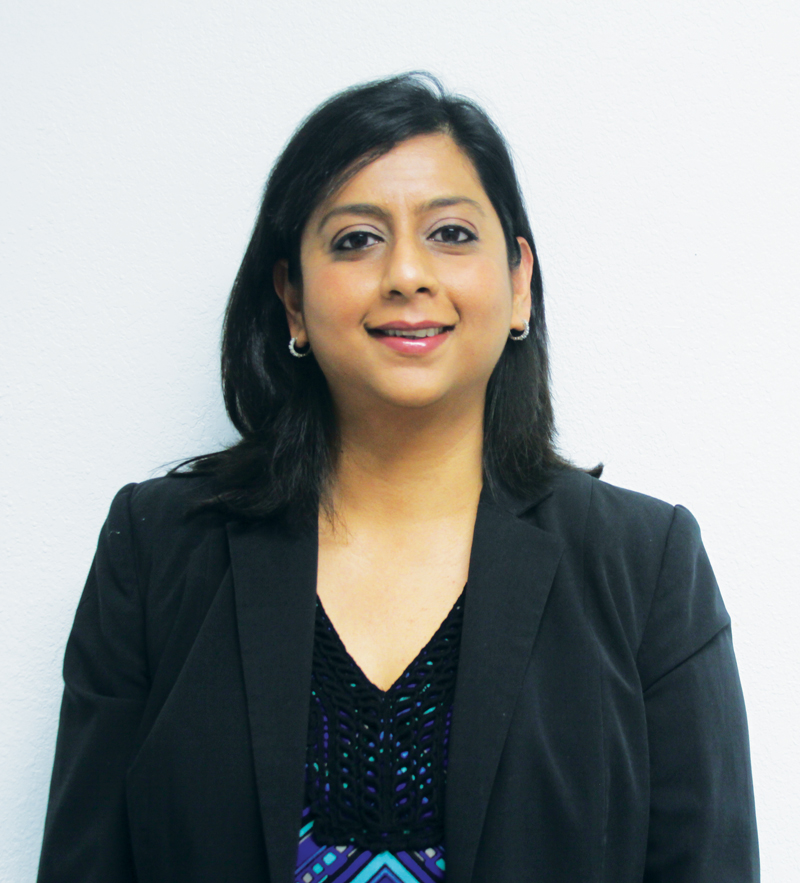 Namrata Mehta, BS, ADSE, CPC, CPB, is secretary of the San Jose, California, local chapter. She moved to the United States several years ago, after she was married. Mehta had been working for more than 15 years when, four years ago, she made a career change from finance to medical coding. While in finance, she worked for J.P. Morgan and Citibank, but due to the housing market crash in California, she changed to medical coding.
Mehta says that while she was growing up, she always wanted to be a part of the medical world, but had no desire for direct patient care. She said, "My aunt and father-in-law suggested the field of coding, as it still involved numbers. With the help of my family, I pursued it further. Every day I would study for my medical billing and coding course while my mother-in-law took care of my newborn." Mehta received her first coding break at Civic Medical Center when her primary care physician, Bala Annadurai, MD, hired her.
A mentor from AAPC, Bertina Nunes, helped Mehta pursue the Certified Professional Coder (CPC®) credential. She gained a lot of education and exposure while attending the San Jose, California, local chapter meetings and trainings. Mehta said, "I was able to implement what I learned from AAPC in my day-to-day work. Soon, I was promoted from biller to office manager."
Mehta now works at the Indian Health Center of Santa Clara Valley, California, a non-profit, community-based American Indian/Alaska Native urban health center that provides medical and wellness services to diverse patients, and she loves it.
Challenges Abound
Mehta found anatomy challenging. She said, "I still remember the day I was almost in tears: When I found out about oxygenated blood and the deoxygenated blood (blue blood)." Despite not understanding and the tears, she was determined and committed to coding. "Nothing stopped me and I studied by myself and proceeded," she said. Mehta would get dropped off at her local library and study all day.
We can all learn from Mehta's determination. She said:
I can understand and speak English very well; however, the slang and metaphors of America are very different. A lot of times I have felt out of place, but that has not stopped me. Do not hesitate to ask questions. This is the way I learned about the CPC®, and how to pursue it. I made contacts through AAPC chapter meetings and learned at the meetings about different areas of medical coding.
Now that Mehta is settled into the medical coding field, she said her biggest challenge is to get providers to understand the importance of medical necessity versus documenting to qualify for a level of service. As any evaluation and management coder knows, this is an ongoing struggle.
Being Grateful and Giving Back
Mehta promotes local chapters and said, "AAPC also has a very big platform for networking and an effective support group." Mehta will be proctoring upcoming CPC® exams, to which she looks forward. She volunteers by mentoring and helping charities and committees. Her next goal is to become a Certified Professional Medical Auditor (CPMA®).
Sarah W. Sebikari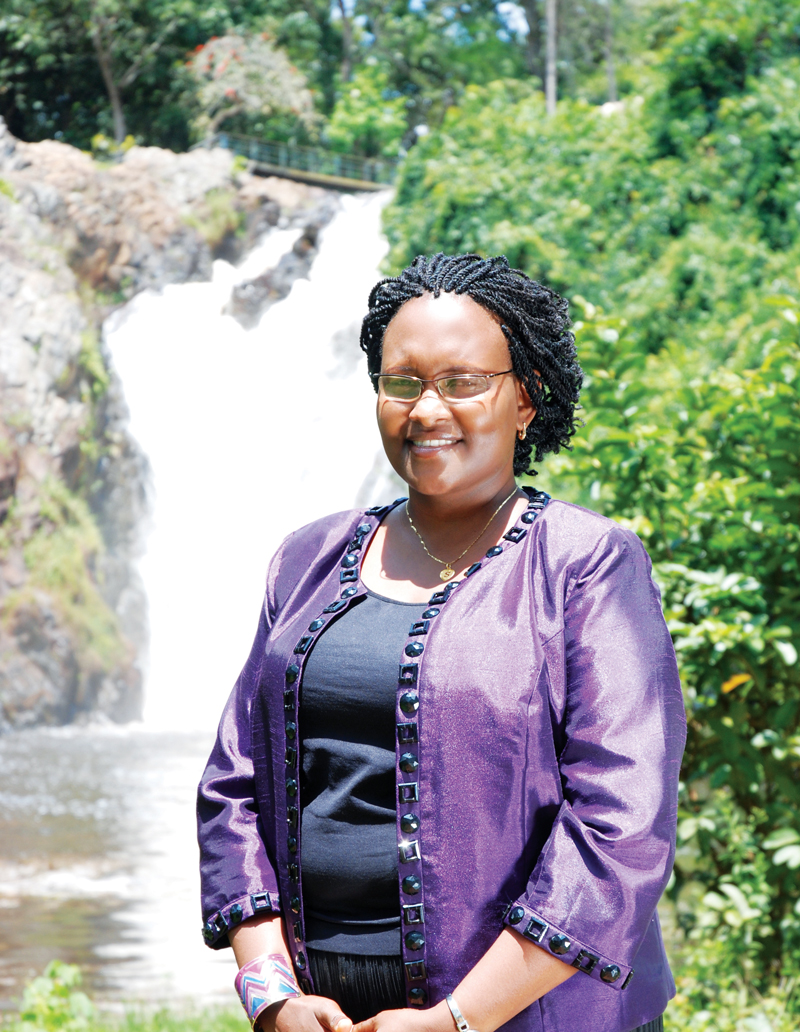 When Sarah Sebikari, MHA, CPC, came to the United States, her first shock was the weather, which is much different than Uganda's. It was a "very cold" November day in 1999. "Although it was still fall, it felt like winter to me," Sebikari said.
In New Jersey, Sebikari worked in several capacities, none of which were satisfying. While working at Staples, a co-worker who was taking a phlebotomy course at the Manhattan Institute in New York City told Sebikari about the school and courses offered, and even recommended coding and billing. Sebikari worked two jobs to pay for school, traveled to New York City, and attended class for four hours a day for about six weeks.
The first coding-related job she landed was at McKesson in Somerset, New Jersey, as a reimbursement fee analyst. Larni Banez, her supervisor encouraged Sebikari to obtain AAPC certification. Banez not only provided the books, but asked one of the experienced coders, Marie Timbol, to walk Sebikari through the books and train her. Every day Sebikari was assigned charts to code, which Timbol would later review with her.
Sebikari worked her way up the ranks to educating on ICD-10, coding, and compliance as the lead coding compliance educator for Summit Health Management (SHM), which provides physician practice management to Summit Medical Group (SMG) in New Jersey.
Language Was the Least of Her Problems
Aside from an accent, language wasn't a barrier for Sebikari because she attained early formal education in Uganda, where English is the official language. She had other challenges, though. "Having to keep up and adjust to the American system and way of life — harsh winters and no close family support — was a challenge," she said. Sebikari pulled through and did what she had to do to succeed. "I worked two jobs to keep up with the bills, made new friends, learned how to get around, and the list goes on," she said.
Keep Your Chin Up and Code
To get ahead, "Never look down at any job or duty you're given as that may be your chance to shine and move on up," Sebikari said. "I have done everything from charge entry, payment posting, customer service, and A/R follow-up to basic diagnosis coding, complex coding of neurosurgery, and interventional radiology procedures. All these experiences are immeasurable and have helped me to become a well-rounded coder." Although Sebikari has favorite specialties, she now can code for any specialty.
"Today I do not have to search for a job; the jobs come to me," she said.
---
Michelle A. Dick is executive editor at AAPC.
Latest posts by Michelle Dick
(see all)