Shrink Revenue Leakage with Strategic Communication
September 1, 2015
Comments Off

on Shrink Revenue Leakage with Strategic Communication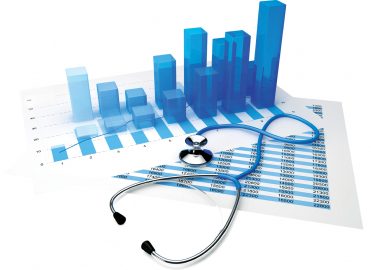 Analyze root cause and resolve issues by encouraging communication across departments.
By Tina Hill, CPC, MHA
Poor communication throughout a revenue cycle is common and often results in revenue leaks. After a review of revenue cycle management and common communication gaps, we'll consider solutions for closing any gaps within your organization, so you can quickly realize a more efficient revenue cycle.
Each person providing patient contact (including corporate support) should understand his or her effect on the revenue cycle and the overall net reimbursement for services rendered. Relevant areas include:
Front office (scheduling, intake, pre-registration, registration, eligibility, benefits, etc.)
Clinical operations (physicians, nurses, ancillary staff, etc.)
Coding, charge entry, charge description master (CDM), contracting
Back end (payment posting, accounts receivable (A/R), customer service, denials)
Finance and accounting
Patient access, also known as the "front end" of the revenue cycle, is responsible to collect all patient demographic information, including insurance and accurate contact information. They also drive the process to gather all pre-authorization and eligibility information from the insurance companies.
It's imperative that front-end staff understand which information they must collect to submit a clean claim and to receive timely payment. Many pieces of information, if transposed or inaccurate, may cause claim denial.
Often, "back end" staff working denials do not effectively communicate with the front end to share denials they see. In the absence of that communication, front end staff are not aware they are creating denials, and do not understand what is required to prevent them.
Scheduling
The healthcare revenue cycle begins at scheduling. Any physician orders should be available prior to test scheduling, must meet physician signature requirements, and should include the diagnosis code to indicate the reason for the test. The referring physician information is also captured and validated for Medicare patients at this time.
Many exams and tests are not supported without a physician order and should not be billed. Coders often validate that the physician orders are in the medical record, especially for government payers. Develop a communication process for coders and front-end staff when physician orders are not found in the supporting documentation. Missing orders could allow for recoupment in an audit.
Medicare denials commonly occur when the referring provider is not enrolled in the Medicare program. Providers cannot refer Medicare patients for services if they are not enrolled. To help eliminate this denial type, build an indicator into the front-end system to identify when the referring physician is not enrolled. Without something built into the system, staff must manually refer to a spreadsheet on the Medicare website that indicates which providers are enrolled. System-built enhancements to assist front-end staff with checking Medicare enrollments will help; however, in the absence of a system indicator, front-end staff should receive training on how to validate provider enrollment through the Medicare website.
The scheduling department affects all subsequent steps in the revenue cycle. Depending on the structure of front office departments, pre-registration, registration, and eligibility may be affected by workflows of scheduling staff.
Make the scheduling department aware of issues discovered downstream. Communication may include a report or reoccurring meeting. Common findings include: outdated patient demographic information, inaccurate insurance information, and unsupported medical necessity.
Scheduling errors slow communication with the patient and collecting patient liabilities. If demographic data is inaccurate, staff may not be able to validate the information until the patient presents, which slows down the patient check-in process. Inefficient and/or incorrect scheduling workflows and processes can only be improved if deficiencies are well communicated.
Upfront Collections
Collecting up front is not necessarily a new concept in revenue cycle management, but continues to draw even more attention with rising patient liability. The best strategy to reduce patient A/R, speed cash acceleration, and decrease bad debt is to collect as much as possible prior to, or at the time of, services. You may want to purchase tools permitting eligibility checks to be completed prior to the patient's appointment to verify eligibility and estimate the total out-of-pocket expenses due from the patient. Contracted allowed amounts are built into the up-front tools to provide the most accurate estimate.
Allow front desk staff to view patient balances and collect payments. How disappointing would it be for a patient to inquire about his or her balance and want to pay, only to find out the person at the front desk does not have access to view the balance?
Staff who collect up-front should understand who their contact is for questions about technology: This could include information technology (IT), operations support, or the vendor providing the technology.
If contract information is loaded into tools, it's important for contract management staff to communicate significant changes. Payment posters may look for front-end staff notes or documentation when posting payments after claim adjudication; therefore, staff should document consistently when giving benefit and/or estimates.
Provide staff training to communicate to the patient the purpose of the estimate, and to reiterate that it is only an estimate. Patients can become very frustrated when they pay an estimated amount up front, thinking it's paid in full, only to find out the insurance paid differently and now they owe more. Make an effort to maintain patient satisfaction while increasing upfront collections.
Charge Capture and Reconciliation
Develop a charge capture and reconciliation policy to prevent revenue leakage. Clinical staff is the most knowledgeable of services rendered during the patient visit, and are the best resources to validate all charges were captured. Coders or revenue integrity specialists should train clinical staff how to run reports to validate all charges properly crossed over to the billing system for each encounter, and should ensure everything was billed correctly. Reconciliation training should also include how to delete, edit, or add charges, as necessary.
Reconcile the billed charge report with the day's schedule to make sure each patient was charged appropriately for provided services. The process is not easy to implement for high volume services such as lab and pharmacy, but can be reviewed at a high level to look for inconsistencies. Reports should be as simple as possible for busy clinicians.
Ensure a solid communication process  between coding and the clinical staff entering the charges. Some examples may include: Epic In-basket messaging, other notes options in the front-end system, or reports with coding notes assigned to encounters or accounts. Coders should communicate trends of inappropriate charges to eliminate constant re-work and/or removal of charges.
Annual coding updates should be a separate, deliberate communication that share how the inappropriate charges affect a particular specialty.
It's helpful to develop a process to understand the impact of coding changes for each specialty or department. Steps within the process may include:
Complete an interview with the clinical departmental to understand if they will provide services represented by the new codes.
Run a revenue and usage report to understand the impact of code changes (not new, but changed and deleted codes).
Communicate new codes and complete necessary revisions to charge capture vehicles (preference lists, smartsets, superbills, etc.).
Provide contact information for questions and/or concerns as new codes become available.
Creating a coding review position or team is imperative to consistently provide training and education to clinical departments. A coding review team allows a proactive versus reactive approach and helps to eliminate the need to "put out fires" constantly. Over time, consistent review and provider education will negate the need for 100 percent review by the coding department. For successful implementation, get support from senior leadership to help engage the clinical departments. If your organization uses an electronic health record (EHR) system, it's helpful to involve IT/EHR resources to assist in documentation enhancements as you uncover areas requiring improvement.
Share audit findings with the entire clinical department; healthy competition can jumpstart improvements. Develop an escalation process for the largest and/or most consistent offenders who don't want to get on board.
Denial Management
Denial management is arguably the largest back-end function, which requires the most communication across operations. Denials are a key indicator of performance and success throughout the organization, both operationally and financially. Although A/R management or collectors often resolve denials, the information must be shared across all departments. Denials should prompt root cause analysis and result in process improvement projects. Create and share scorecards with contributing departments, indicating their denial percentage and what denial types are included. Cross functional workgroups may be required for full improvement related to the denials.
Optimally, the individuals creating the errors should be responsible for fixing them. Common reasons for denials include inaccurate demographic information, inaccurate or missing authorizations, unbundling codes, and lack of medical necessity.
A coding or documentation expert should meet with providers or the operational leader to share the top denials and to explain clearly what caused them, with recommendations for improvement. Include IT resources, when necessary, to assist in provider documentation/EHR workflow enhancements. It can be influential to include relative value unit (RVU) information with denial dollars, if providers are paid on RVUs. Share denial information, by provider, with the entire department to generate healthy competition and engagement. Include dollars written off, versus dollars still in appeal.
Share write-offs and adjustments with operational leadership teams. Leaders do not appreciate seeing this information for the first time on financial/operational scorecards, as it affects their overall budget and bad debt reserves when not managed appropriately. Operational leaders need to be aware of recurring patients who are resulting in bad debt, especially if care is not emergent, as they may choose to not schedule those patients going forward.
Key Takeaways
Do your best to encourage communication across departments, and never make the assumption, "They must know that!" Process improvement and issue resolution allow for cross-functional root cause analysis and resolution development to strengthen communications across teams. An easy way to improve communications is to document: Always include agendas and meeting minutes that can be distributed to staff who cannot (or should not) attend all meetings. Make sure key project initiatives are shared early on among all departments to keep everyone in the loop. Provide frequent learning and education so revenue cycle management staff understands the complete revenue cycle and their individual roles in it. Finally, always encourage opportunities for knowledge transfer among staff.
---
Tina Hill, CPC, MHA, is an independent revenue cycle consultant, assisting providers with optimizing their operational and/or financial performance. She has over 13 years of leadership and project management experience, and has led operational and financial improvement projects across large healthcare and academic medical facilities, including physician practices. Hill is also certified in Epic CDM Management, and is a member of the St. Paul, Minn., local chapter.
Latest posts by Guest Contributor
(see all)